---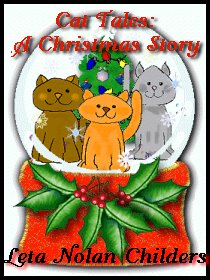 Download: $4.50
It's Bug's very first Christmas...and a most curious time. Why the people who share the cats' house have brought in a tree from outdoors...and are putting all sorts of nice toys on it for the cat's to play with.
Fortunately, Baby and Buddy are there to help explain this whole Christmas thing. But, it's a visit from that jolly old elf in red who sets Bug straight, showing the young cat that he makes his annual rounds as a way to remind people (and kittens) of the real "reason for the season."
Be sure to download the free Cat Tales board game by clicking here!

© DiskUs Publishing