JEWEL'S CHEESECAKE ©1997
4 packages of Cream Cheese - room temp.
5 eggs room temp
1 tbl sp Vanilla
2 tbl sp Lemon juice
1 3/4 cup of sugar
2 small graham cracker pie shells or one large one
Take cream cheese out of foil and put in large bowl to soften. This takes approx. one to one and half-hours at room temp. Add sugar, vanilla and lemon juice to cream cheese when softened and mix until smooth. Note: Mix lemon juice into sugar so it won't curdle the cream cheese.
Crack eggs in separate bowl and let them warm to room temp as well, about 1/2 an hour. Mix well until mellow yellow. Once cream cheese is smoothed and mixed, add eggs and blend in but don't rewhip.
Pour mix into prepared graham cracker pie crust - 9" extra large one or two small ones.
Bake at 325 for 45min to one hour until middle doesn't jiggle too much.
Let cool and chill. Cheesecake always taste better if you let it age two to three days in the frig. The plastic cover that comes with the ready crust is a great cover for the cheesecake.
Serve the cheesecake with Smuckers real fruit preserves: cherry, blueberry, raspberry or any other fruit compote you favor. Or just eat it plain. This is the closest you will come to having your very own New York Style Cream Cheesecake.
JEWEL'S APPLESAUCE CAKE ©1998
1 cup butter or oleo
2 cups sugar
2 cups applesauce-I use 1 jar 23oz Motts Homestyle Chunky Applesauce
2 tbls apple pie spice or 2 tsp each of cinnamon and a dash of nutmeg
2 tsp. baking soda
3 cups flour
1 cup raisins or chopped dates, nuts, currants or combination, most any of these will work, use whats on hand and what you like. This also a great base for a fruit cake. You can decorate with candied cherries orfrost with cream cheese icing, sprinkle with powder sugar, glaze or leave plain and eat with cream cheese spreads.
Blend first four ingredients in 1/4 cup of hot water, hand whip or use electric blender. Sift flour and soda together and add to blend half at a time and mix well, then mix in fruit or combo of choice. Grease bundt/tube pan, bake and enjoy. Note there are no eggs in this mix!
Bake at 350 for 55 to 60 min.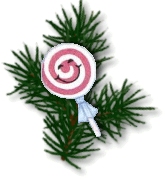 Caramel-Chocolate Pie Supreme
Cookie Crumb Crust (can be purchased already done.)
30 vanilla caramels
2 tablespoons margarine or butter
2 tablespoons water
1/2 cup chopped pecans, toasted
2 packages (3 ounces each) cream cheese, softened
1/3 cup powdered sugar
1 bar (4 ounces) sweet cooking chocolate
3 tablespoons hot water
1 teaspoon vanilla
2 cups whipping (heavy) cream
2 tablespoons powdered sugar
Heat caramels, margarine and 2 tablespoons water over medium heat, stirring frequently, until caramels are melted. Pour into crust. Sprinkle with pecans. Refrigerate about 1 hours until chilled. Beat cream cheese and 1/3 cup powdered sugar until smooth. Spread over caramel layer; refrigerate.
Heat chocolate and 3 tablespoons hot water over low heat, stirring constantly, until chocolate is melted. Cool to room temperature. Stir in vanilla. Beat whipping cream and 2 tablespoons powdered sugar in chilled medium bowl until stiff. Reserve 1 1/2 cups. Fold chocolate mixture into remaining whipped cream. Spread over cream cheese mixture. Top with reserved whipped cream. Granish with chocolate curls if desired. Refrigerate pie at least 1 hour or until firm. Refrigerate any remaining pie.
12 servings
Chocolate Mousse
2 squares (1 ounce each) semi-sweet chocolate
1 square (1 ounce) unsweetened chocolate
3 Tablespoons brandy, dark rum or coffee
2 eggs
1/3 cup granulated sugar
2/3 to 1 cup heavy cream
Melt chocolates with brandy, dark rum, or coffee. Beat eggs and sugar till fluffy. Add cream and beat till it mounds. Beat in chocolate mixture. Spoon into 4 bowls or glasses, chill thoroughly. Garnish with whipped cream if desired.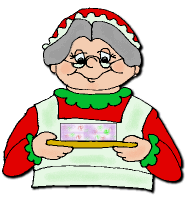 Divinely Decadent Chocolate Cake
1 cup semisweet chocolate chips
1/2 cup margarine or butter
1/2 cup all-purpose flour or cake flour
4 eggs, separated
1/2 cup sugar
1/2 cup semisweet chocolate chips
2 tablespoons margarine or butter
2 tablespoons corn syrup
Raspberry Sauce
Heat oven to 325°. Grease springform pan, 8 x 21/2-inches or round pan, 9 x 11/2-inches. Heat 1 cup chocolate chips and 1/2 cup margarine in 2-quart heavy saucepan over medium heat until chocolate chips are melted; cool 5 minutes. Stir flour until smooth. Stir in egg yolks until well blended.
Beat egg whites in large bowl on high speed until foamy. Beat in sugar, 1 tablespoon at a time, until soft peaks form. Fold chocolate mixture into egg whites. Spread in pan.
Bake springform 35 to 40 minutes, round 30 to 35 minutes (top will appear dry and cracked) or until wooden pick inserted in center comes out clean; cool 10 minutes. Run knife along side of cake to loosen; remove side of springform pan. Invert cake onto wire rack; remove bottom of springform pan and cool cake completely. Place on serving plate.
Heat 1/2 cup chocolate chips, 2 tablespoons margarine and the corn syrup over medium heat until chocolate chips are melted. Spread over top of cake, allowing some to drizzle down side. Serve with Raspberry Sauce. Garnish with fresh raspberries and sweetened whipped cream if desired. 12 servings
Christmas Poke Cake
2 baked 9-inch round white cake layers, cooled
2 cups boiling water
1 package (8-serving size) Gelatin, Lime or any red flavor
1 tub (8 ounces ) Whipped Topping, thawed
Place cake layers, top sides up, in 2 clean 9-inch round cake pans. Pierce cake with large fork at 1/2-inch intervals. Stir boiling water into gelatin in alrge bowl 2 minutes or until completely dissolved. Carefully pour 1 cup of the gelatin over one cake layer; pour remaining 1 cup gelatin over second cake layer. Refrigerate 3 hours. Dip one cake pan in warm water 10 seconds; unmold onto serving plate. Spread with about 1 cup of the whipped topping. Unmold second cake layer; carefully place on first layer. Frost top and sides of cake with remaining whipped topping. Refrigerate at least 1 hour or until ready to serve. Can be made in a 9 x 13 x 2-inch pan.
Best when Jello and Cool whip are used.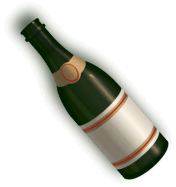 Swirled Cheesecake Supreme
1 cup graham cracker crumbs
1 tablespoon granulated sugar
1 tablespoon melted butter
32 ounces softened cream cheese
1 cup granulated sugar
1 tablespoon all-purpose flour
4 eggs
4 ounces semi-sweet chocolate, melted
1 cup sour cream
1 teaspoon vanilla extract
21 ounces cherry pie filling
Combine crumbs, sugar and butter, press onto the bottom of a 9-inch springform pan. Bake in a preheated 325° oven for 10 minutes.
Combine the cream cheese, sugar and flour. Mix at medium speed on electric mixer until well blended. Add eggs, one at a time, mixing well after each addition. Divide the batter in two and combine the chocolate in one half. Divide the sour cream and vanilla and blend equal amounts into the two halves. Pour the white batter over crust, then pour the chocolate batter on top and swirl with a fork.
Bake at 450° for 10 minutes. Reduce temperature to 250° continue baking for 1 hour. Cool, chill before removing rim of pan. Top with pie filling just before serving.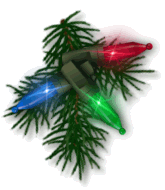 Orange Biscotti
3/4 cup almonds (31/2 ounces), whole and unblanched
1/4 pound butter
3/4 cup sugar
2 eggs
Zest from 1 orange, grated or minced
2 tablespoons orange-flavor liqueur
1 1/2 teaspoons cinnamon
2 1/4 cups flour
1 1/2 teaspoons baking powder
1/8 teaspoon salt
Preheat the oven to 350°. Toast the almonds for a few minutes until they are light golden. Let cool, then chop by hand into 1/4-inch chunks. Reduce the oven to 325°. Cream the butter until light. Add the sugar and beat until smooth and creamy. Beat in the eggs until the mixture is smooth. Beat in the orange zest, orange-flavor liqueur, and cinnamon. Mix in the flour, baking powder, and salt, and beat just until mixed. Stir in the chopped almonds. On a lightly floured board, divide the dough in half and form each half into a long roll, about 1 1/2-inches in diameter and about 10 inches long. Set the rolls on the baking sheet about 2 inches apart and bake in the top third of the oven for about 25 minutes, or until they are set and lightly browned on top. Cool the rolls for 5 minutes or so; then slice them diagonally about 1/2 inch thick. Lay the slices back flat on the baking sheet and return to the oven for another 10 minutes to dry them . Turn the slices over and return to the oven to dry again for another 10 minutes. If you want the biscotti very hard for dunking, turn off the oven and leave them for another 20 minutes. Cool on a rack and store in a tightly covered container. They will keep for months. Serve with coffee or tea Makes about 3 dozen cookies
Short & Sweet Holiday Trifle
1 package of gingerbread mix
1 package of chocolate cake mix
1 large tub of whipped topping
1 big glass bowl for presentation
Follow instructions to make 'cake version' on gingerbread box. Follow instructions to make chocolate cake on cake box. After both cakes have cooled, cut cakes into pieces (1-inch squares). Layer pieces of gingerbread and chocolate cake in the glass bowl, alternating with whipped topping. You can garnish the trifle with shaved chocolate, cinnamon, or strawberries. Another tip: if you like coffee, sprinkle a bit of warm coffee over the chocolate and gingerbread, enough to make it moist! You can even substitute your favorite cakes to change the taste for different seasons (yellow cake and white cake for spring --- lemon and white for summer --- carrot and yellow for fall). Refrigerate to set flavors.
Courtesy of Michelle Lee, author of "Jonah's Way." Visit her website by clicking here.
PAVLOVA - Called NZ National Dish
3 EGG WHITES
1 CUP SUGAR
3 TABLESPOONS COLD WATER
3 TEASPOONS CORNFLOUR
A PINCH OF SALT
½ TEASPOON VANILLA
1 TEASPOON VINEGAR.
PREHEAT OVEN TO 275° F. BEAT EGG WHITES UNTIL STIFF (THE LONGER THE BETTER), ADD WATER AND BEAT AGAIN. ADD SUGAR GRADUALLY AND BEAT UNTIL ALL ABSORBED INTO MIXTURE. LASTLY ADD IN CORNFLOUR, VANILLA AND VINEGAR, BEAT AGAIN TO MIX. PILE ONTO TRAY EITHER COVERED WITH GREASEPROOF PAPER OR SPRAYED WITH NONSTICK SPRAY. BAKE FOR ONE HOUR AT ABOVE TEMPERATURE, THEN TURN OFF FOR ONE HOUR.
HAPPY BAKING.
Courtesy of Ann Patrick, author of "The Wandering Minstrel." Visit her website by clicking here.
THE BEST EVER CHOCOLATE CAKE
(This is a variation on a theme of Sachertorte and is special because it can be eaten by people with food allergies, who are often deprived of such treats. It is made without wheat or milk other than that in the chocolate - and dark milk-free chocolate can be substituted for those with severe milk allergies. Other cooking fat can also be substituted for butter. My family always have this cake for birthdays and Christmas, and it's a supreme favourite with us. We daren't make it too often, however, for the sake of our waistlines, because it's impossible to resist!)
Cake mix ingredients
2 family sized bars of milk chocolate (250gm/8oz size) - or dark if preferred
4oz butter, unsalted - or equivalent fat/oil
4oz sugar
5 eggs separated
2-3 oz ground almonds/almond meal
2oz brown rice flour (or can use wheat flour)
Jam for filling (dark cherry jam is excellent)
Topping ingredients
NB For extra rich taste, sprinkle cake with cherry brandy before filling, about a tablespoon on each half.
One 250gm/8oz block of milk chocolate (or dark)
2 oz ground almonds/almond meal
Dob butter/or equivalent (about 1oz/tablespoon)
1. Separate eggs and beat whites to stiff peak stage
2. Melt cake chocolate in bowl on top of pan of boiling water - gently - I use an aluminium bowl
3. Pull melted choc off heat and let cool a minute
4. Add butter, egg yolks, almond meal, rice flour
5. Fold this mixture into egg whites gently
6. Put in solid cake tin, greased, not spring rim one - about 8"
7. Have oven on about Gas 4, gentle to medium heat
8. Bake for about an hour - but watch it for last 20 mins as top of cake may burn - if so, put foil or greaseproof paper loosely over top for last period if necessary
9. When ready, cake comes away from edges and is not soggy in middle. Doesn't rise hugely and isn't meant to and often middle sinks just a little, not a lot, as it cools.
10. Can be frozen at this stage very successfully and assembled when needed. Or leftovers can be frozen and keep well.
NB It should give a fairly solid cake (not light-sponge type) with a fudgy sort of texture
Assembling
When cool, cut cake carefully in half, then spoon cherry brandy or cherry wine over it (port will do, but cherry tastes wonderful) about 1-2 tbsp for each half of cake, depending on your alcoholic tendencies.
Put thick layer of jam, preferably black cherry or strawberry on cake and sandwich together.
Don't prepare choc topping till you're ready to use it.
Topping
Melt chocolate and 1 level tablespoon of butter in bowl on top of pan of boiling water - I use an aluminium bowl
Add ground almonds at last minute
Have boiling water ready and fill beaker with it, preferably tall beaker, to dip knife in which is used for smoothing topping
Smooth topping and decorate with flaked almonds or chocolate flakes.
NB Topping comes out semi-hard, not soft.
Be ready to take a curtsey in response to the enormous applause from those eating it, and grab your piece quickly before the cake disappears! Beware! This cake has been known to 'evaporate' during the night.
Courtesy of DiskUs Publishing author, Sherry-Anne Jacobs, author of "A Suitable Bride." Check out Sherry-Anne's book by clicking here.
GOLD CAKE
3 EGG YOLKS
3 TBLSPOONS BUTTER
¼ TEASPOON SALT
¾ CUP SUGAR
1 TEASPOON VANILLA
1½ CUPS FLOUR
3 TEASPOONS BAKING PWDR
½ CUP MILK
CREAM BUTTER UNTIL LIGHT THEN ADD SUGAR AND BEAT AGAIN UNTIL MIXED THROUGH. ADD EGG YOLKS, VANILLA AND SALT. BEAT AGAIN. ADD IN FLAVOURING, EITHER LEMON JUICE, ORANGE JUICE, ETC, AND MIX TOGETHER. ADD IN FLOUR AND BAKING POWDER AND MIX. COOK IN SHALLOW TIN AT 375° F FOR APPROX 30-35 MINUTES. ICE WITH WHAT EVER FLAVOURED ICING YOU LIKE.
Courtesy of Ann Patrick, author of "The Wandering Minstrel." Visit her website by clicking here.
---
Crust:
2 cups all-purpose flour
1/4 cup finely chopped pecans
1 tsp salt
2/3 cup plus 1 TBSP vegetable shortening
4 to 5 TBSP water
Filling:
1 can (30 oz) pumpkin pie mix
1 can (14 oz) sweetened condensed milk
1 egg, lightly beaten
Topping:
1/2 cup packed brown sugar
1/4 cup all-purpose flour
1/4 cup chopped pecans
1/2 tsp ground cinnamon
3 TBSP cold butter or margarine
In a bowl, combine flour, pecans and salt; cut in the shortening until crumbly. Gradually add water, tossing with a fork until a ball forms. Divide dough in half. Roll out each portion to fit a 9-in. pie plate; place pastry in pie plates. Flute edges and set aside. Combine pie mix, milk and egg; pour into pastry shells. For topping, combine brown sugar, flour, pecans and cinnamon in a small bowl; cut in butter until crumbly. Sprinkle over filling. Cover edges of pastry loosely with foil. Bake at 375 for 40-45 minutes or until a knife inserted near the center comes out clean. Cool on a wire rack for 2 hours. Refrigerate until serving. Makes 2 pies (6-8 servings each.)
Courtesy of DiskUs Publishing author Karen Wiesner, one of the terrific authors of "Mistletoe Marriages." Visit Karen's website by clicking here.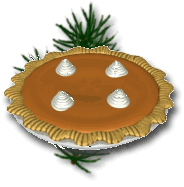 WHITE CHOCOLATE CAKE
3/4 to 1lb white chocolate (1/2 and 1/2)
1 C margarine
2 C sugar
4 eggs, separated
1 tsp vanilla
2 1/2 C flour
1 tsp baking powder
1 C chpped pecans
3/4 C buttermilk (I use regular milk and it's fine)
1 C coconut
Combine flour, baking powder and set aside.
Cream butter, sugar, and egg yolks. Add vanilla, melted chocolate (gradually melt in the microwave), and then mix in flour mixture and milk alternately, stirring constantly. Add egg whites, nuts and coconut.
Spread mixture in two 9" round pans. It will fill pans to the top, but the cake doesn't rise much, so that's okay. Bake at 350 for 45 minutes to an hour.
While cake is baking, take other 1/2 of white chocolate (melted) and mix with butter, 1 tsp vanilla, and powder sugar (add a little milk for smoothness) until you have icing flavored as you prefer it. When cake is completely cooled, spread icing.
A fancy cake that tastes better than you can imagine! <G>
Courtesy of DiskUs Publishing's Lori Foster, author of Brazen. Check out Lori's author page by clicking here.
GRAM'S WATERMELON POUND CAKE (Note...there's not really watermelon in it.)

36 generous slices
WHIP -- 6 egg whites
CREAM -- 3 sticks butter
3 cups sugar
6 yolks
SIFT -- 4 1/2 cups flour
1/2 teaspoon salt
2 1/2 teaspoons baking powder
ALTERNATE --Dry ingredients with 1 1/2 cups milk into creamed mixture.
ADD -- 3 teaspoons vanilla extract
1/2 teaspoon almond extract
FOLD IN -- egg whites
COLOR -- 1/3 dough GREEN, 2/3 dough RED, then add 3/4 cup raisins
PREPARE -- greased/floured large round tube pan, with a folded waxed paper "fence" 2 inches inside.
POUR -- green dough OUTSIDE fence, raisin/red dough INSIDE fence. Remove "fence" and place pan into oven on middle rack.
BAKE -- 325 degrees for 1 1/2 to 2 hours.
----- FOLLOWING ARE THE HOLIDAY ALTERNATIVES ----------
NOTE: If you wish to make an EASTER EGG CAKE, take five 1/2cup portions of dough in separate cups. Use Egg dye to color each portions. Pour in half the other dough into the pan; add the colored dough evenly over the dough, a little yellow on 4 sides, a little blue next to them, etc. Pour the rest of the dough over the top. Then use a table knife to cut down into the dough from center to outside, all around. Then in different places, cut dough from outside to center. Then one circle to the left, and one circle to the right. Decorate with thin white frosting and green dyed coconut nests with jelly bean eggs.
NOTE: To make a CHRISTMAS CAKE, do as above, but only make 1 cup of green and 1 cup of red. Alternate the same way. WHITE icing drizzled on top and down the sides, then decorate with candy ornaments, sparkles and mini candy canes. (One can also place a decorated miniature Christmas tree into the centeropening.)
NOTE: For Halloween, do as above, but only make 1 cup orange and 1 cup black. Alternate the same way. Drizzled orange icing on top and down the sides and decorate with black jelly beans and mini jack-'o-lanterns.
NOTE: Fourth of July is, of course, red and blue dough, alternated the same way. If adults are watchful, one could put a sparkler on top when it's served.
Courtesy of Joan Bramsch. Visit Joan's personal website by clicking here.