---
Gary L. Clement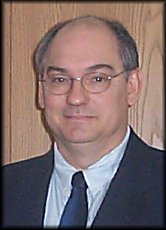 Although born and reared in Texas, the setting for STAR ROOKIE, Gary Clement now lives in Wisconsin with his wife, Deborah. He has been writing since high school, and his works have included poems, articles for newsletters and journals, and numerous business documents while working for some of the largest corporations in America. He still works in the Information Technology field, but continues to write during whatever spare time he can find. STAR ROOKIE is his first published novel, and a result of his life-long love for the game of baseball.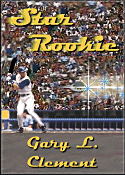 Download Add to Cart $4.50
An exclusive interview with DiskUs author Gary L. Clement
Where do you live?
Originally from Texas, now living in Wisconsin.
Where can fans write to you?
glclem27@yahoo.com
What inspired your book?
Like many other boys, I developed a love for the game of baseball at a young age. I think that love, along with a fascination with science fiction, inspired me to write STAR ROOKIE. The story was in my head for years, and I finally decided to write it down.
What's your writer's day like?
Because I work full time in the Information Technology field, I write in my spare time, whenever that might be. Usually I go to my computer about 9:00 p.m. and write. The key for me is writing every day.
Tell us about your family.
Since our children are both grown, my wife and I live alone. My daughter, Monica, lives nearby and spends a lot of time with us. She is my biggest supporter, whether I am writing or doing something else.
Do you have any pets?
We have a wonderful West Highland Terrier named MacDougal, who is the joy of our life, and also someone who keeps us very busy.
What are your hobbies?
I like to collect items from the year I was born, but also enjoy woodworking and a few other crafts.
What do you do in your leisure time?
It is hard to say. I enjoy writing, attending sporting events, festivals, movies, reading, travel, and spending time with my family.
Who's your favorite author?
Probably Edgar Rice Burroughs, but I enjoy Dean Koontz, Anne Rice, and many others.
What's your favorite book?
Probably CRIME AND PUNISHMENT by Dostoyevski. I read that book for the first time in college and it had a profound effect on my life and my writing.
What's your favorite movie?
Rio Grande, one of those early John Wayne movies.
What's your favorite place?
My little piece of Heaven on Earth is the small piece of land that I own in the mountains of West Virginia. There is no place in the world better for peace and contemplation.
What place, that you haven't already visited, would you like to visit?
Ukraine. I have written a pen pal there for almost ten years, and would love to visit them and their country.
What kind of music do you like?
I love all types of music, but mostly classic Rock
© DiskUs Publishing