---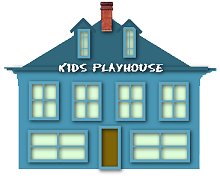 Now's the time for fun...Check out these games!
---
Can you spot the 10 differences between the picture on the left and the one on the right?
Can you unscramble these words to reveal several Christmas words?
1. LEBLS
2. REET
3. COTKSGNI
4. EENIREDR
5. NASTA
6. EOKCIO
7. CNDAY NEAC
8. FGTIS
9. FLE
10. GLHISE
Santa is missing two buttons.
Santa's beard is shorter.
Santa's mitten changed colors.
Santa's wearing a bow tie.
Santa has holly on his cap.
Mrs. Santa has holly on her apron.
Mrs. Santa's ear is showing.
Mrs. Santa has buttons on her dress.
Mrs. Santa has stripes on her sleeve.
Mrs. Santa's collar changed colors.

BELLS
TREE
STOCKING
REINDEER
SANTA
COOKIE
CANDY CANE
GIFTS
ELF
SLEIGH
Order your favorite DiskUs Book here!

© All Rights Reserved DiskUs Publishing™