---
Leta Nolan Childers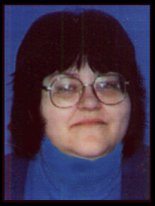 Click here to go to
Leta's Memorial Page

To read an exclusive interview with Leta Nolan Childers, click here.
Quotes about:
"Leta Nolan Childers is at the forefront of a second Renaissance...Ms. Childers is significant because she's in the vanguard of a huge cultural shift, one that just happens to coincide with the beginning of the third millennium." Wall Street Journal, Jan. 1, 2000
"This week sales of The Best Laid Plans by Leta Nolan Childers topped 6,000 copies, an e-book record. It's an auspicious occasion for the 150-plus e-publishers who collectively offer more than 3,000 titles, but who have struggled for recognition from traditional publishing houses." An Unbound Bestseller by MJ Rose, wired.com, Dec. 8, 1999
"...she produces, as she rather obliquely puts it, "books in electronic bindings" -- or, as the popular media would call them, e-books: electronic books, books that come in pixel format only. And she's quite happy with that fate." Forbidden Romance, salon.com, Sept. 29, 1999.
"She became probably the top-selling e-author in the U.S.--and possibly the world--by selling more than 6,000 copies of The Best Laid Plans at $3.50 for a download and $6.50 for a CD. Since then, she has churned out five kids' titles and nine adult books." TIME Magazine, Jan. 24, 2000.
"I live in a small community, and the access I had to the traditional publishing houses was very limited. When I was pursuing publication ... I had a vision of them getting my package and looking at the postmark and laughing and saying, 'I didn't know anyone in South Dakota knew how to put crayon to paper.'" Encyclopedia Britannica, Feb. 1, 2000
Ms. Childers has been featured in:
Salon, September, 1999
Wired.com, December,1999
Wall Street Journal, January, 2000
TIME Magazine, January, 2000
BBC-1 Radio, January, 2000
Encyclopedia Britannica, February, 2000
Montreal Gazette, February, 2000
Publisher's Weekly, March, 2000
The Independent (London daily,) April, 2000
Wired Magazine, May, 2000
Foreword Magazine, May, 2000
RTE (Irish National Radio,) May, 2000
The Milwaukee Journal Sentinel, May 14, 2000
Corriere Della Sera (Italy's largest daily newspaper,) May, 2000
Sette Magazine, May, 2000
Wired.com, May, 2000
The Industry Standard, May, 2000
News Night, BBC, June, 2000
Writer's Digest, June, 2000
Writer's Digest Annual Yearbook, 2000
BBC-4 Open Book, August, 2000
Beyond Computers, October, 2000
Access Magazine, December, 2000
The Internet brought the world...and success...to the small rural town in South Dakota that award-winning author Leta Nolan Childers calls home.
After sending her manuscripts off to traditional publishers and collecting a nice assortment of friendly rejection letters, Nolan Childers began exploring alternative methods of publication. During her research, she happened upon DiskUs Publishing (www.diskuspublishing.com) and a healthy, mutually beneficial relationship began, culminating in one of her books, The Best Laid Plans, becoming the #1 best seller of 1999 and 2000 for a book in electronic binding.
The recipient of many local, regional and national awards for journalism during a 25-year career, Nolan Childers turned to seriously writing funny fiction about five years ago. Retiring from investigative journalism to raise the son she and her husband had adopted, Nolan Childers discovered that she simply just couldn't deny her need for writing. Between diapers and pre-school, Nolan Childers discovered her talent for spinning the lighter side of romance, mystery and life into a series of popular books published by DiskUs Publishing. She is also the author of more than 5,000 articles published in national and international magazines, ezines and periodicals.
At home in the oldest settlement in South Dakota, Fort Pierre, on the banks of the Missouri River, Nolan Childers enjoys computer games, Nascar racing and spending time with her husband, Lester, and their son, Christopher.
Check out these other books by Leta Nolan Childers (your browser will open a new window)

Download Add to Cart $4.50

Download Add to Cart $4.50

#1 BESTSELLING 
EBOOK OF ALL TIME


Download Add to Cart $4.50

Download Add to Cart $4.50

Download Add to Cart $4.50

Download Add to Cart $4.50

Download Add to Cart $7.00

Download Add to Cart $4.50

Download Add to Cart $4.50

Download Add to Cart $4.50

Download Add to Cart 9.50

Cross Stitch Vol 3
Part of a series based on Irish myths and fables. St. Patrick and the Snakes recounts the tale of the celebrated saint's trials in bringing Christianity to Ireland and freeing the island of snakes. Fictionalized.

A distraught father, a coughing child and quiet desperation. What will he do?

Amethyst Blessings, Crystal's Delight

Can a baby, a gem and a ghost bring two people together?

She was through with love and Cupid! And then he arrived. There goes that resolution.

Was it bad clams or was that really a leprechaun who'd come to change her destiny?

It was a nightmare! Whatever possessed her to invite every unattached man in town to Thanksgiving Dinner? A need for companionship? Or just the simple wish not to spend another holiday alone with only the television and a Lean Cuisine? She never expected them all to accept her invitations and now while she's trying to drown out football (which she abhors) and keep the brewskies comin', she's wondering exactly how she can resurrect a dinner gone "fowl."

Ms. Childers has come up with another wonderful, heartfelt holiday short story that I only wish that she would continue further into a full sized novel. She again has managed to bring humor into a situation that could have been rather sad, and very scary, and make the story warm and loving. You have to read this story and see how Ms. Childers has taken a young woman's fear of growing old, alone, and turned it into a funny, heartwarming, and loving holiday story that you will not forget. It is absolutely wonderful, and I recommend it highly. Just be prepared to laugh yourself silly. Sue Hartigan, All About Murder Reviews

Widowed mother of two irrepressible boys, Kyrie's life is so busy and full that she's had little time to prepare for her sons' favorite holiday. How did it suddenly become Christmas and she's yet to even prepare one batch of cookies? To save the boys' Christmas, Roiban Kildaire gets in touch with the feminine side he never knew he had and promises to delight them with all sorts of holiday goodies. But will manly Roiban prove to Kyrie that he's figured out the way to her heart is through her sons' stomachs?

Ms. Childers has written a sweet, short story that I wish would have gone on a lot longer. Her characters are very real...But you will come away with a very wonderful, warm feeling after reading Kyrie's Celtic Christmas. I recommend this short story very highly, especially at this time of the year, and with all that is going on out there in the world today. It will make you feel good. Sue Hartigan, All About Murder Reviews

Sometimes, making friends can arise from the most unusual circumstances. Take little Alice, ripped from her beloved home on the prairie and taken back East to live with her mother at her maternal grandparents' home. Everything is strange. Nothing is fun. And then...Alice discovers that making new friends can be just as easy as lobbing a few hard chestnuts at that kid next door. From the best selling author of "The Best Laid Plans."

What are those mysterious packages arriving at Cindy's office and home in the days leading to Christmas? The messages hint at an old love with renewed interest, but which one? And just how does Cindy feel about this kind of courtship? More important, will Santa actually reveal himself as Cindy's one true love?

It's Christmas on the prairie in the little town of Zell, a melting pot of immigrants, who are forced together to celebrate the holiday when a massive snowstorm isolates the town. Together, they confront their differences and similarities as they help one young couple-cast out by both their families-welcome their first born and a Christmas miracle.

It's 1928 and Mary Elizabeth could care less about Christmas. It's the holiday dance that has all her attention…and a special young man who promises to arrive at the dance with a fresh sprig of mistletoe. Can she drive her parents crazy enough to grant permission to attend the dance without a chaperone? And who is that man who claims the last dance? Frivolous flappers and raccoon coated guys with illegal hootch threaten Mary Elizabeth's holiday…And she's in the midst of it all.

Broke and Begging--For Attention

She loved her husband with all her heart, but her head told her that he was leading her to self-destruction

Would it be the treat of her life or the trick that would destroy it?
An exclusive interview with Leta Nolan Childers:
Where do you live?
Dakota
What inspires your books?
Usually a notion occurs while I'm doing everything except writing. I'll be vacuuming away or washing dishes or mindlessly watching a race on television and suddenly inspiration will hit.
In my latest release, The Rabbit Rises, I was washing windows when it occurred to me that I'd never read a romance in which the heroine just threw caution to the wind, picked a man seemingly at random and consequently ended up having the best sex of her life--without guilt or remorse. So, that's how The Rabbit Rises starts.
Or it can be a seemingly innoculous thing like hearing a headline or reading the paper. That's where the inspiration came from in a book I'm currently writing...about a woman who won several million dollars with a candy bar wrapper and subsequently losing it when her mother accidentally threw it in the garbage. The possibilities just start forming in my head...and the next thing I know, I have a book.
What's your writing day like?
It's all divided in bits and pieces, here and there, but I'm always thinking about what I'm writing, developing the plot and fleshing out the characters. My family has come to realize that when Leta gets that far away look in her eyes, she's in another world, a world of her creation. Usually, they just shrug and wait until I land back on earth. Though, there have been times when they've taken a bit of an advantage of that and I've ended up agreeing to somethings I probably would not have normally agreed with.
Tell us about your family.
I have the best and most supportive husband and son in the world. My husband is a broadcast engineer, who I met while working as a program director at a little 500 watt radio station. (See...Fireworks with Frequency.)
Do you have pets?
Does too many cats count? We have more cats than you can shake a stick at. Unfortunately, there is a surplus of cats in our community, so it's tough to give them away. And we're such tender hearts that we end up loving all of them dearly.
We also have some fish in an algae-infested tank...poor things.
What are your hobbies?
I enjoy collecting all sorts of things...little things that end up gathering dust.
What do you do in your leisure time?
Read. Read. Read.
I also enjoy watching Nascar races with the family...and movies. Though, I must admit that our choice of movies changed dramatically with the arrival of our son. We went from "Under Siege" to "Winnie the Pooh and the Blustery Day" almost immediately.
Who's your favorite author?
Robert Heinlein--who was so good at writing science fiction that I vowed I would never attempt to write it myself.
I also enjoy Tamar Meyers, Anne George, Piers Anthony, Jo Dereske, Jill Churchill, Linda Bleser, Maeve Binchy and many more authors. Those are authors I just automatically buy because I know I'm in for a good read.
What's your favorite book?
I keep going back to read "Time Enough for Love," by Heinlein...and then end up reading all of his books again and again.
What's your favorite movie?
The Philadelphia Story...the original with Kate Hepburn, Jimmy Stewart and Cary Grant.
What music do you enjoy?
Everything from Mozart to Jimmy Buffett.
What's your favorite place?
My home.
What place that you haven't yet visited that you would enjoy visiting?
The Adirondacks.

© DiskUs Publishing