---
Mary Taffs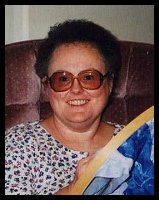 Mary Taffs fell in love with the world of books long before she could read, and that love affair continues unabated today. Quilting is a more recent interest. Professionally, she's been a software developer for twenty-five years.
She grew up in Western New York State and spent many years in Rhode Island before moving to Oregon in the mid-80's. She now divides her time between the Portland suburbs and her beachfront condo on the Oregon Coast.
Her family and friends--and especially her four cats--help her remember that the everyday world offers as many challenges and rewards as the worlds she creates in her stories.
Please visit my web site at http://www.spiritone.com/~mtaffs/index.html Current books: Martha's Madness and Celtic Knot, Awe-Struck E-Books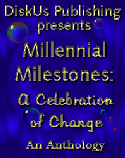 Download Add to Cart $4.50
An exclusive interview with Mary Taffs!
Where do you live?
Oregon now, born in western NYS
Where can fans write to you?
What inspires you to write?
I've wanted to be a writer since long before I could read. I love creating characters and giving them life - especially finding happy endings for them.
What is your writer's day like?
I no longer have a "day job", although I do some part-time work for a couple of e-publishers in addition to my writing. I find that mid-afternoon and late evening are my best writing times. I spend some time writing every day, and really try to get at least 3-5 pages written a day. My ideal is to write a chapter a day, and since I write 10-11 page chapters, that happens fairly often.
Tell us about your family/
I'm divorced with no kids. My 88-year-old mother lives with me - we have a great relationship and both feel very fortunate to have this opportunity to spend time together. I'm still great friends with my ex-husband, but he is neither the model for the heros in my books nor the villains!
Do you have pets?
I have four cats. As with all cats, they would prefer to have it known that THEY own ME, but I figure as long as I pay the bills, I own THEM!
What are your hobbies?
Reading is number 1 on my list, of course! I also enjoy quilting, and I watch "my" baseball and basketball teams almost religiously.
What do you do in your leisure time?
Reading - or writing, because writing gives me great pleasure.
Who's your favorite author?
I adore many authors, but I'd have to say that Nora Roberts is my current favorite. I love the way she portrays families, and the way she gets into her heros' heads.
What's your favorite book?
The Wizard of Seattle by Kay Hooper. It has many elements that intrigue me -a great romance, a dramatic story, and a flavor of the unknown.
What's your favorite place in the world?
The condo I own at the Oregon Coast. It looks right out at the Pacific Ocean, and sometimes I wake up to the sight of kites being flown no more than twenty feet away.
What's your favorite music?
These days, I like country.
© DiskUs Publishing