---
Melvin the Magical Elf just loves Christmas movies...In fact, there's nothing he loves better--whether it's June or December--than to curl up with a huge bowl of buttered popcorn (elves have no fear of cholesterol) and a mug of hot chocolate and just watch movie after movie.
Melvin has his own coding system for movies...

Okay...but there are better.


Pretty fair. Definitely worth popping popcorn for.



Good flick.




Can't miss this one during the Holiday Season!
Where there's no canes, it just means that Melvin hasn't gotten to see that movie yet.

NOT for the small ones in the house.



3 Godfathers (1948)


All I Want for Christmas (1991)




Amahl and the Night Visitors



Babes in Toyland (1934)



Babes in Toyland (1961)




Bells of St. Mary's, The (1945)


Beyond Tomorrow (1940)



Bishop's Wife, The (1947)


Bright Eyes (1934)



A Charlie Brown Christmas (1965)

Christmas Carol, A (1917) (1938) (1951) (1954) (1972) (1995)



Christmas Comes but Once a Year (1936) [Great Christmas cartoon from the maker of Popeye.]


Christmas Eve (1947)


Christmas Holiday (1944)




Christmas in Connecticut (1945) [Forget the TV version...stick with Stanwick.]


Christmas in July (1940)




Christmas Story, A (1983) [A baby-boomer's classic...]


Christmas That Almost Wasn't, The (1966)


Christmas Tree, The (1969)

Christmas Vacation '91 (1992)





Die Hard (1988) [Okay...so it's not warm and fuzzy...it will keep you on the edge of your seat.]




Dr. Seuss's How the Grinch Stole Christmas (1966) [Who can really resist the Grinch? Or Max?]


Emmet Otter's Jug-Band Christmas (1977)


Ernest Saves Christmas (1988)

Every Day Except Christmas (1957)

Holiday Affair (1949)




Holiday Inn (1942) [Bing and Fred dance and sing up a storm!]

Holly and the Ivy, The (1952)



Home Alone (1990)


Home Alone 2: Lost in New York (1992)


Home for Christmas (1949)

I'll Be Seeing You (1944)




It's A Wonderful Life (1946)



Jingle All the Way (1996)


Lemon Drop Kid, The (1934)




Lemon Drop Kid, The (1951)



Man Who Came to Dinner, The (1941)




Meet John Doe (1941)




Meet Me in St. Louis (1944)



Merry Christmas, Mr. Lawrence (1983)



Mickey's Christmas Carol (1984)
Midnight Clear, A (1991)


Miracle of the Bells, The (1948)




Miracle on 34th Street (1947)

Miracle on 34th Street (1994) [Stick with the original!]



Mixed Nuts (1994)


Mr. Magoo's Christmas Carol (1962)
Mr. Soft Touch (1949)



Muppet Christmas Carol, The (1992)
My Little Boy (1917)




National Lampoon's Christmas Vacation (1989)
The Night Before Christmas (1906) (1912) (1926) (1933) (1941) (1994)



Nightmare Before Christmas, The (1993)

Nutcracker (1982)


Nutcracker, The (1993)

Nutcracker, The Motion Picture (1986)

O. Henry's Full House (1952)


One Magic Christmas (1985)




Penny Serenade (1941)



Pluto's Christmas Tree (1952)


Prancer (1989)


Pups' Christmas, The (1936)



The Ref (1994)


Santa Claus (1985)
Santa Claus Conquers the Martians (1964)



Santa Clause, The (1994)


Scrooge (1935) (1951) (1970)



Scrooged (1988)




Shanty Where Santa Claus Lives, The (1933) [Great cartoon...]

Silent Night, Bloody Night (1973)

Silent Night, Deadly Night (1984)

Silent Night, Deadly Night 4: Initiation (1990)

Silent Night, Deadly Night 5: The Toy Maker (1992)

Silent Night, Deadly Night III - Better Watch Out! (1989)

Silent Night, Deadly Night Part II (1987)
Since You Went Away (1944)
The Snowman (1982)





Trading Places (1983)
Trap for Santa Claus, A (1909)
Trapped in Paradise (1994)
'Twas the Night Before Christmas (1914)
U.F.O. Blue Christmas (1979)




White Christmas (1954)
Not in the mood for a movie??? Still want to enjoy the holiday feeling?
Check out...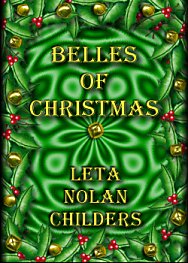 Order your favorite DiskUs Book here!

© All Rights Reserved DiskUs Publishing™