---
Our Christmas Traditions!
By Roseanne Dowell
The Christmas Holidays began the day after Thanksgiving in our house. Mom brought out the cookie cutters, cookie press, and every evening after dinner, we baked at least one batch of cookies. While we cleared the table and did the dishes, Mom gathered the ingredients for the type of cookies we baked that evening. Of course our favorite was sugar or spritz cookies because we were allowed to sprinkle the colored sugars on them.
By the time I was old enough to help there was only one older brother, and an older sister that helped. My two oldest brothers had lost interest and my younger sister, still too young in the beginning, watched.
Mom mixed the dough and rolled it out on her special baking board, which my uncle had made for her, then cut the shapes for the cookies. She spread the tops of the cookies with beaten egg white while my brother; sister and I added the red or green sugars and candy sprinkles. We started out carefully and took great pride trying to make sure the sugar stayed on the cookie. We sang songs, danced around the kitchen and played I Spy while we waited for Mom to roll and cut out the cookies. Sometimes she let us press the cookie cutter into the dough.
It didn't take us long to get carried away with the sugars and by the last pan, the cookies looked less then appetizing. The red and green sugars intermixed along with the sprinkles. We were allowed to make cookies from the scraps of dough, and as a treat we were allowed to eat them, Mom let us do pretty much what we wanted with them. I can see why, the pan and cookies were so loaded with sugar you could hardly figure out what shape they were supposed to represent. With our scraps of dough, we tried to make shapes like gingerbread men but we played with the dough so much, trying to get it just right, that the cookies were hard and tough.
During the day, while we were in school Mom often mixed up dough and put it in the refrigerator to use that evening. We helped make poppy seed and nut rolls or some other type of pastry. I remember sitting for hours as we cracked walnuts for the nut rolls. We gathered around the table with the nutcrackers and split open the walnuts, throwing the shell in one pile and the nuts in a bowl. Mom took the nuts and ground them in a grinder she attached to the underside of the table. I loved watching the finely ground nuts pour out of the small holes.
We watched as she rolled out the dough, buttered it and spread the nut mixture evenly over it, then rolled them jelly roll fashion and set them to rise before baking. The yeasty aroma of bakery filled the house for days. Once the rolls cooled, they were frozen and kept for unexpected company.
Unexpected company, back in the fifties, was not unusual as it was a time when most of us didn't have televisions, and families gathered together to celebrate the holidays.
On December 5th, we put up our tree. We were always first in the neighborhood to do this. The neighbors complained because their kids wanted their trees up too. Mom didn't care. To her, the Christmas season began on Dec. 6th, the feast of St. Nicholas. She often said, "I do all this work and I intend to enjoy the decorations for more than a week."
That night we set our stockings by the fireplace and in the morning, we discovered oranges, apples, and nuts that Saint Nicholas left us. Sometimes we'd find a small toy like a harmonica or toy watch, hair clips, or maybe a necklace for us girls and pocket knives for the boys. It was fun to wake up on the feast of St. Nicholas and find our stockings full of goodies. We didn't have fancy stockings like they have today; we used our own. We girls complained because the boys' stockings were bigger, so Mom usually gave us one of Dad's.
Beneath the tree was a village and the nativity set. Mom spent a lot of time of time working on it. We handed her the pieces and watched her crawl around under the tree spreading cotton to resemble snow, using boxes to form hills and making caves out of tinfoil. She placed the nativity set in front, its place of honor, right in the middle and surrounded it with houses placed just so, adding bridges and small trees. Small mirrors beneath the cotton resembled ponds and narrow strips of tinfoil nestled between the houses, with small bridges arched across, looked like small streams. A string of lights lit the houses and the one in the stable was always yellow. Back then we didn't have mini lights.
One evening during December, usually on a Friday night, maybe because Dad bowled that evening, Mom put on the Christmas records and we gathered in the kitchen to make the dough for part of our traditional Christmas Eve dinner, called babalky.* This was bread dough, and after it rose Mom placed it onto her special board. She cut off a chunk of dough, dancing to the music while she rolled it between her hands until it was thin, like a long snake. We laughed as it swayed back and forth to the rhythm of the music. After cutting off an inch to inch and half pieces, she pushed them towards us. We stood around the table singing to the happy tunes and each of us floured our hands, picked up the little pieces of dough - pillows we called them- and rolled them between our palms until they formed a ball. I loved the feeling of the sticky dough. Sometimes I wouldn't add enough flour so I could feel its warm smooth squish as I squeezed it between my hands. After we formed into balls, we placed them in neat rows on a cookie sheet. Sometimes, when Mom turned her back to us, we popped the doughy ball in our mouths savoring the yeasty flavor. She always turned around, scolded us, saying that raw dough wasn't good for us, and would make our stomachs rise. Apparently, no one believed her, because we continued to do it every year. There was one strict rule however- if we dropped three of these little balls on the floor we had to quit rolling and were only allowed to watch. Even though we took this task very seriously and were careful not to drop them, it was surprising how easy they fell out of our hands. Sometimes we dropped one and tried to cover it up so mom wouldn't see it. If they fell on the table that was okay, but most of the time they hit the floor. I am sure as my brothers got older, they dropped them on purpose so they could go off to do something else.
After the babalky was baked, Mom set them to cool on a clean white sheet that covered the dining room table. We sneaked in the room every chance we got and ate the warm fresh bread. It's a wonder there was any left for dinner. Once they cooled, Mom bagged them and put them in the freezer until Christmas Eve dinner.
Christmas Eve dinner was special, it began with oplatky*, we called it Holy Bread, that Mom broke into quarters and placed in our empty soup bowl. After we said grace, we smeared honey on top and we ate them. Mushroom soup* was served next with tiny noodles called farvel*. Then the balbaky* and pirohy* were served. When we kids turned seven, we were allowed to have a very small taste of Mogen David wine. I loved the sweet tasting wine that complemented the sourness of the soup. Even though we got hardly more than a sip, it made me feel grown up to participate in this tradition.
I miss those days when the Christmas season was warm with holiday greetings and happiness. Days shared with family and friends and Christmas music played on the radio. It was a time when neighbors were friendly. We kids went Christmas Caroling or shoveling snow on cold Ohio nights to earn money to buy our parents gifts. Families were close and visiting friends and neighbors took precedent over television.
Christmas time has a special place in my heart, and I still carry on the traditions Mom passed on to me.
*Oplatky- pronounced Oh-plat-key a Slovak or Polish word-meaning wafer - is a 3x5 rectangular wafer we purchased from the church. The front is embossed with pictures of the nativity scene. They melt in your mouth just like Communion wafers.
*Farvel is a very small noodle we use exclusively for this soup. Mom made them homemade, but they can be purchased in some grocery stores.
*Pirohy - pronounced peh-ro-he, now commonly called piroghi, are dough pockets filed with sauerkraut or potatoes. They are boiled in water until they float to the top, then they are drained and browned in butter with onion. They can be served with sour cream. We usually helped Mom make these months in advance and they were frozen until needed.
MUSHROOM SOUP
3 pkgs. Mushrooms (12 oz size)
8-10 potatoes med. to large
Vinegar (start with ½ ladle full)
4 -5 T. flour
1 stick butter (do not substitute, must be real butter)
Salt to taste
Pepper to taste
Clean and slice mushrooms and put them in a large stockpot add enough water to cover them. Bring to boil. Boil 2 to 3 minutes. Set aside. Peel and cube potatoes in large saucepan, add enough water to cover. Bring to boil and cook about 10 minutes until fork tender, but not mushy. Mix potatoes and liquid to mushrooms pot. Turn heat on low. In frying pan melt butter; add flour and brown stirring constantly until consistency and color of peanut butter. (Add more flour if mixture is not the consistency of peanut butter). Add liquid from mushroom/potato mixture, one ladle full at a time, to thickening and stirring constantly until mixture is thinned. Add mixture to mushroom pot. Bring to boil. Soup will not be thick. Add vinegar ½ ladle full to start until desired taste. Some people prefer it more sour than others do. Serve with farvel noodles.
BABALKY - pronounced bah-ball-key, is little round balls of dough that are baked as described above. Half are used for poppy seed, half are used for sauerkraut.
BABALKY DOUGH
2 c. milk , scalded 2 eggs, beaten
1 stick oleo add to milk 2 cakes yeast added to ¼ c. warm water
½ c. sugar add to milk 6 c. flour
Add yeast mixture to cooled milk. Then add eggs to the milk mixture. Make hole in flour and add milk mixture to flour. Mix well, then knead until blisters form. Set to rise. Rise until double. Grease cookie sheets. Put dough on floured board, cut off good size chunk and roll between your hands until you have a long narrow piece of dough, 1 t 1 ½ inches in diameter, then cut into small chunks. You can roll these pieces to form balls or just place them on the pan. Let rise then bake at 350 til golden about 10 to 15 minutes. Turn out onto surface to cool. Divide into 2 portions one for poppy seed and one for sauerkraut, if desired. Put in plastic bags and freeze until ready to use. These can be made months ahead of time.
POPPY SEED BABALKY
¼ # butter (do not substitute)
3 Tablespoon sugar
¼ # poppy seed (ground)
1 4 oz. Jar of honey
Boil large pot of water- remove from heat- add balls, push balls down into water, cover 1 to 2 minutes, stir and drain. Brown butter in same pot, add drained balls, toss (cover pot with lid and shake to coat with butter) Add sugar, poppy seed, and honey. Replace lid and shake well to distribute mixture evenly among balls. Serve (may be put in warm oven until ready to serve)
SAUERKRAUT BABALKY
1 pkg. Sauerkraut drained
2 sticks of butter (do not substitute)
Well in advance (may even be done a day ahead of time) of serving the balls, drain sauerkraut and squeeze excess liquid out. Melt 1 stick of butter add sauerkraut and brown stirring constantly until golden. Water may be added if sauerkraut starts to dry out too much. (This is a long process so should be done well ahead of time as previously stated). Boil water and add balls the same as for poppy seed balls. Drain. Brown butter and add balls, toss. Add sauerkraut and shake well to distribute sauerkraut evenly among balls. Serve or keep warm in oven.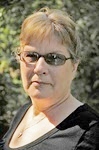 Connection of the Minds
By Roseanne Dowell
Strange, realistic dreams and visions disrupt Rebecca Brennan's life, her search for who shares her mind puts her life in danger.
my website: www.roseannedowell.com
blog: http://roseannedowellauthor.blogspot.com
Order your favorite DiskUs Book here!

© All Rights Reserved DiskUs Publishing™