---
Patricia Crossley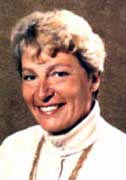 After many years as a second language educator, Patricia is enjoying a new career as a writer in Victoria, B.C. where 'Saturday Night' is set. She loves food and wine, but is not as dedicated as the expert cook in the story. She usually writes "romance with a twist" and you'll find mystery, time travel and determined ghosts in her published books. "Beloved Stranger," from NovelBooksInc, is the story of two modern lovers brought together by ghostly voices and a murder from the past. Her time travel romance, "Journey's End," was awarded four stars by Romantic Times Magazine. Patricia is published electronically by New Concepts, by NovelBooks and has just released a new romantic suspense,'Dancing with the Devil', with Atlantic Bridge Her short stories have appeared in a national print magazine. Patricia's web site offers you the first chapters and reviews of her books as well as free downloads at www.patriciacrossley.com
Download Add to Cart $1.00
An interview with Patricia Crossley
Where do you live? Victoria, British Columbia
How can fans contact you? patricia@patriciacrossley.com
What inspired "Saturday Night?" This short story is set in Cook Street Village in Victoria, which is a delightful stretch of small shops and coffee houses very close to the Parliament Buildings. I thought first of my main character, Jo, and put her in an unlikely setting: her cousin's bakery where she would be like a fish out of water. I love to write stories where the characters think they are settled on a path, only to find their assumptions are wrong.
What's an average writer's day like? I am at my computer every day, but I write many different things. I have produced four full length novels, as well as short stories and articles. Of course, some of the day must be spent in doing promotional activities, producing my newsletter, updating my web site. I find if I neglect the writing for too long, I'm edgy until I get back to the creative side.
Tell us about your family. I have three children, all grown up now. Only my daughter is married, so our boys are fairly frequent visitors. My husband and I have lived in six different countries and are real nomads. We have just returned from six months in Africa and may soon take off again.
Do you have any pets? We don't have pets at the moment but we have owned (or been owned by) Siamese cats, a St Bernard, a Belgian Shepherd, a Doberman cross and a Sheltie.
What do you do for leisure? I retired from educational administration and second language teaching, and my main occupation now is writing. I'm active in my local chapter of RWA and I volunteer at my church. Until very recently we owned a 30 ft sailboat and spent time in the beautiful waters around Victoria, exploring the Gulf Isnads and the San Juans. Now we are traveling so much, our boat has gone to someone who can use it more.
Who's your favorite author? I am hard put to pick a favorite author. I read so many different genres. Depeneding on my mood, I like Dean Koontz, Elizabeth Lowell, Jonathan Kellerman, Jennifer Crusie. I said I was eclectic!
What's your favorite place? Wherever my hhusband is.
What place that you haven't visited would you like to see? Australia
What's your favorite kind of music? Classical
Any other interesting things we'd like to know? We have spent six months administering a charity in Kenya, picking bright, needy girls and providing schoalrships for them to go to high school. We have been invited to return and, if all goes well, may be on our way back in 2003.
© DiskUs Publishing