Microwave Pecan Brittle
Rustina Elkin
Visit Rustina's author page by clicking here
Ingredients
1 cup sugar
1/2 cup light corn syrup
1/8 teaspoon salt
2 cups pecan halves
1 teaspoon margarine or butter
1 teaspoon vanilla extract
1/2 teaspoon cinnamon
1 teaspoon baking soda
``````````````````
In greased 2-quart glass measure, cook sugar, corn syrup, and salt on High for 2 to 3 minutes until boiling.
Cook 4 minutes.
Stir in the nuts, butter, vanilla, and cinnamon.
Cook 2 minutes.
Immediately, stir in the baking soda until light and foamy.
Quickly pour onto greased cookie sheet and spread evenly.
Cool then break into pieces.
Makes 1 pound.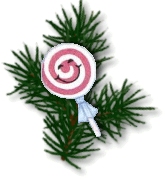 Microwave Cappucino Truffles
Marilynn Mansfield
Visit Mariylnn's site by clicking here
Ingredients
one 11 1/2-ounce package milk-chocolate pieces
6 tablespoons butter, cut into 4 pieces
3 tablespoons heavy cream
1 1/2 tablespoons instant-espresso or coffee powder
You'll also need cocoa, confectioners' sugar, or chopped nuts to roll them in.
`````````````````````
In 2-quart glass container, cook the first 4 ingredients on High for 1 to 1 1/2 minutes until almost melted; stir until smooth.
Freeze 1 hour until firm.
With hands, shape tablespoons of the mixture into balls,
Roll in the cocoa, confectioners' sugar, or chopped nuts.
Refrigerate.