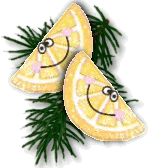 Donald's Famous Cappuccino Egg Nog
Donald Upchurch
Ingredients
6 slightly beaten eggs
2/3 cup granulated sugar
1/8 tsp salt
5 cups milk
2 tsp vanilla
2 cups hot espresso coffee
1 cup coffee liqueur or brandy
2 cups whipping (heavy) cream
2 tbsp packed brown sugar
Ground cinnamon (to taste if desired)
Directions
Stir together the eggs, salt & granulated sugar in a heavy Dutch oven. Stir in the milk slowly. Cook over low heat for 15 to 20 minutes, stirring constantly, just until mixture coats a metal spoon then remove from heat. Stir in the vanilla. Stir together coffee and liqueur. Gradually stir coffee mixture into egg mixture; keep warm.
Just before serving, beat whipping cream and brown sugar in chilled large bowl with electric mixer on high speed until stiff. Gently stir 2 cups of the whipped cream into egg mixture.
Pour into mugs. Top with the remaining whipped cream. Sprinkle with cinnamon. (if desired) Serve immediately.
This is a recipe in Donald's book below
Download Add to Cart $4.50
The best beverages for the holidays from fresh apple cider to wonderful eggnog. Donald has the best recipes and tips for the best holiday beverages.
Granny Abernathy's Wonderful Peppermint Bark
Krista Abernathy
Ingredients
1 16 oz package vanilla-flavored candy coating (almond bark) broken into pieces
24 hard peppermint candies
Directions
Cover cookie sheet with waxed paper, aluminum foil or cooking parchment paper. Place candy coating in an 8-cup microwavable measure cup or 2-quart microwavable casserole. Microwave uncovered on High for 2 to 3 minutes, stirring every 30 seconds, until almost melted. Stir until smooth.
Place peppermint candies in a heavy plastic bag and crush with rolling pin or bottom of small heavy saucepan. Pour crushed candies into a wire strainer. Shake strainer over melted coating until all of the tiniest candy pieces fall into the coating; reserve the larger candy pieces. Stir coating to mix evenly. Spread coating evenly on cookie sheet. Sprinkle evenly with remaining candy pieces. Let stand for about 1 hour or until cool and hardened. Break into pieces and enjoy.
Below is one of Krista's books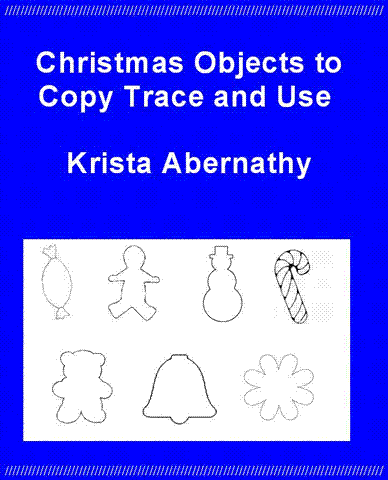 Christmas Objects to Copy, Trace and Use
Download Add to Cart $2.50
Just in time for the holidays. A book full of Christmas objects that you can use with your craft designs.