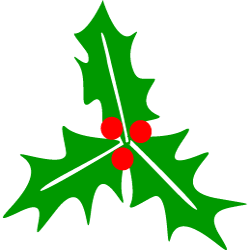 GLAZED HAM WITH PINEAPPLE
5 1/2 to 6 lb. boneless ham, fully cooked
3 cans pineapple or 12 large slices
Ham Glaze (below)
Fresh parsley
Get ham cut into 1/3 inch slices. Reassemble in its original form by tying slices together with cord. Place ham on a rack in roasting pan and bake uncovered for 1 1/2 hours.
Remove ham from oven. Increase oven heat to 400 degrees. Cut string around ham, insert drained pineapple slices between ham slices, and re-tie with string. Brush generously with ham glaze. Return to oven; bake 15 minutes longer basting 2 or 3 times. If desired add a little pineapple juice to glaze. Serve extra glaze with ham.
HAM GLAZE:
Combine 1 cup maple flavored syrup, 3/4 cup packed brown sugar and 2 tablespoons prepared mustard in small saucepan; heat until blended.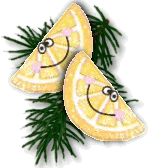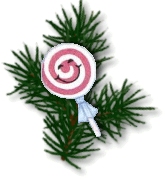 Orange Eggnog Punch
Ingredients
1 quart eggnog
1 can (12 ounces) frozen orange juice concentrate (thawed)
1 can (12 ounces) chilled ginger ale
In a pitcher, stir the eggnog and orange juice concentrate until well mixed. Pour in the ginger ale and stir gently. Enjoy!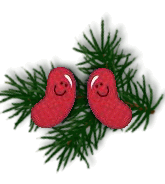 Ho-Ho Snowballs
Tara Brown
Makes about 60
2 6-ounce packages white chocolate chips
1/4 cup heavy cream
2 tablespoons heavy cream
6-ounce package slivered almonds, very finely ground
1-1/2 cup sweetened flaked coconut
Place chocolate chips and cream in a medium sized bowl placed over a pan of hot water (not boiling) and stir until melted and smooth. Stir in the cream and almonds. Spread in a lightly greased 8"x8" baking pan. Chill for about one hour or until firm. Cut into one-inch squares and roll each square into a ball then roll in the coconut. Keep chilled. Makes 5 dozen.

Angel Cookies
INGREDIENTS
2 3/4 cups sifted all-purpose flour
4 cups confectioners' sugar
2 1/4 teaspoons salt
3 cups shortening
1 tablespoon vanilla extract
4 ounces chopped walnuts
DIRECTIONS
Sift together the flour, confectioners' sugar and salt in large bowl. Add the shortening, vanilla and chopped walnuts. Using low speed on an electric mixer, mix all ingredients until just blended.
If desired food coloring can be added to change the tint of these cookies.
Roll dough on floured counter into 1 1/2 inch cylinders. Refrigerate for at least 30 minutes until dough is firm enough to slice.
Preheat oven to 350 degrees F (175 degrees C). Line cookie sheets with parchment paper. Remove dough from the refrigerator and slice into 3/8 inch thick slices. Place cookies on prepared cookie sheets.
Bake cookies at 350 degrees F (175 degrees C) for 10 minutes. Cookies should be white, if they turn brown reduce the cooking time.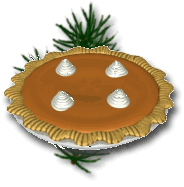 Delicious Pumpkin Eggnog Pie
Ingredients
1 (15 ounce) can pumpkin
2 eggs
3/4 cup sugar
1 teaspoon ground cinnamon
1/2 teaspoon ground ginger
1/4 teaspoon ground nutmeg
1/4 teaspoon ground cloves
1/2 teaspoon salt
1 1/2 cups fresh eggnog (not canned)
1 (9 inch) unbaked pie shells
Directions
1 Preheat oven to 425 degrees.
2 In a medium bowl, beat pumpkin, eggs, sugar, spices, and salt until smooth.
3 Slowly stir in the eggnog.
4 Pour into crust,bake 15 minutes.
5 Reduce heat to 350 degrees.
6 Bake 45-50 minutes longer or until knife inserted in center comes out clean.
7 Cool.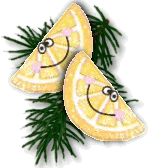 Wonderful Candy Cane Cookies
1 cup sugar
1 cup softened butter or margarine
1/2 cup milk
1 teaspoon vanilla
1 teaspoon peppermint extract
1 egg
3 1/2 cups all-purpose flour
1 teaspoon baking powder
1/4 teaspoon salt
1/2 teaspoon red food color
2 tablespoons finely crushed peppermint candies
2 tablespoons sugar
1. Stir together 1 cup sugar, butter, milk, vanilla, peppermint extract and the egg in a large bowl. Stir in the flour, baking powder and salt. Divide dough in half. Stir food color into half of the dough. Cover and refrigerate for at least 4 hours.
2. Heat oven to 375ºF.
3. Stir together the peppermint candy and 2 tablespoon sugar and set aside.
4. For each candy cane, shape 1 rounded teaspoon dough from each half into 4-inch rope by rolling back and forth on floured surface. Place 1 red and white rope side by side; press together lightly and twist. Place on ungreased cookie sheet; curve top of cookie down to form handle of the candy cane.
5. Bake 9 to 12 minutes or until set and very light brown. Immediately sprinkle candy mixture over cookies. Remove from cookie sheet to wire rack. Cool completely. This takes about 30 minutes.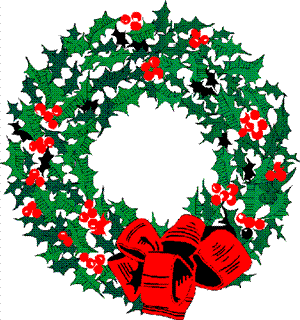 Cornflake Wreath Cookies
Lucille Thompson
1/2 cup butter
3 cups miniature marshmallows
1/2 tsp almond extract
1/2 tsp vanilla extract
1 tsp green food color
4 cups corn flakes
red hot candies
silver dragées
Melt butter, add marshmallows and stir until all marshmallows are melted. Add extracts and food coloring; and stir until it is a uniform green color.
When the mixture is smooth, add the corn flakes and mix gently until well mixed. Be careful nit to crush the cornflakes.
Form mixture into wreath shapes on waxed paper, then decorate with red cinnamon candies.
Cool. completely.