---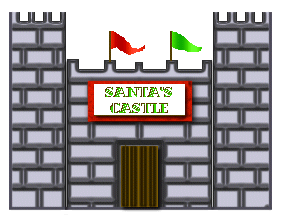 Welcome to Santa's Castle...
Santa has some special treats for you...(just click on the treat to journey there.)
A Special Christmas Song from Jim Farris (just click here to hear it
Yes, Virginia, There Is a Santa Claus
A Christmas Carol by Charles Dickens (with downloadable files.)
Great Christmas Stories to Touch the Heart
Now, if you'd like a good, Christmas book to read over the holidays, may we suggest a great Christmas Book from our Christmas Store.......
Order your favorite DiskUs Book here!

© All Rights Reserved DiskUs Publishing™