---
Shannon Honea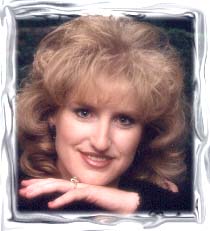 Shannon Honea lives in Arizona with her husband and two daughters. She has been an avid reader of Historical Romance since she was young. Some of her favorite authors include Dara Joy and Johanna Lindsey. If you would like to contact Shannon, please e-mail her at: jastine@verdeonline.com









Devon's Desire

Download Add to Cart $4.50

In a desperate attempt to 
escape her brutal fiancé, 
Christina Harris falls 
straight into the arms 
of Devon Mitchell. 
The stunning Texan was 
what her dreams were 
made of, yet she had no 
idea when she'd agreed 
to let him help her, 
the treachery and danger 
she'd soon face. 
Christina not only had 
to face the ever-present 
threat of losing her life, 
but she also had to guard 
her heart. The love and 
passion that she'd dreamed 
about for her entire life, 
was ever present in the 
tall, blue-eyed Texan and 
she quickly realized that 
she was helpless against 
the overwhelming pull of 
Devon's Desire.  








© DiskUs Publishing