---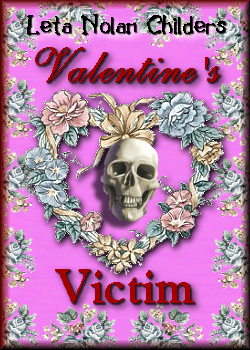 Download: $4.50
To Annie Marie O'Hara Flannigan, the notion that her beloved husband Daniel actually had the foresight to remember Valentine's Day nearly knocked her for a loop. It wasn't that he didn't love and adore her, it just wasn't his style to be all that mindful of special days.
But the day turned special for a much darker reason--the murder of Ted Twitten, aka The Twit, Daniel's supervisor and nemesis. It doesn't take much for the authorities to exercise in their preferred manner--jumping to the wrong conclusions and arresting Daniel for murder. So, it's left to Annie, who happily retired from investigative reporting for a new career as wife and mom, to call upon her experience to solve the mystery and save her marriage.
With the assistance of her much married sister, Becky, and Becky's new boyfriend, Annie needs to find the real murderer--while running her home research business, comforting Daniel, home schooling their son Mikey and consoling the Twit's grieving ex-wife. It's just too bad that so many people really wanted to kill the Twit and the one who did used so many different ways to make sure he was dead.


© DiskUs Publishing