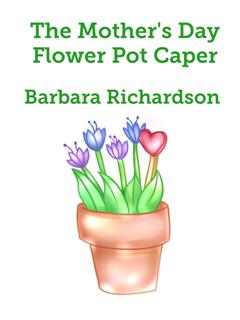 The Mother's Day Flower Pot Caper
Download $2.50
Twins Jamie and Jenna got 
out of school to a big 
surprise.  Someone had taken 
the basket of Mother's Day 
Flowers they had bought 
for their mom.  
Since this was Friday, 
they had only two days 
to find who had taken 
their potted plant or 
Mother's Day would ben ruined.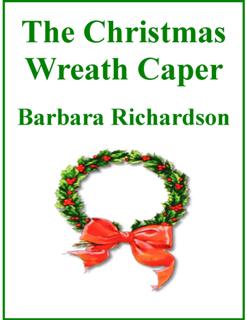 Twins, Jamie and Jenna 
were at it again. Someone 
had stolen the box of wreaths
they had just got out 
of the attic and they
had taken them right off their
front porch in daylight. 
Since it was Christmas vacation 
they had plenty of time 
to find the thief and 
get their wreaths back.



The Big Fireworks Caper

Barbara Richardson

Download Add to Cart $2.50

Jamie and Jenna were 
twin sisters on a mission. 
They knew that someone 
was stealing the fireworks 
out of their garage, 
fireworks that they 
had saved all year 
to buy. Now all 
they had to do was 
find the thief and 
solve the case of the 
disappearing fireworks.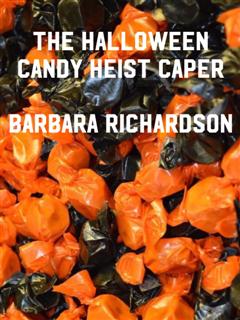 The Halloween Candy Heist Caper
Download Add to Cart $2.50
Jamie and Jemma were both excited about their upcoming Halloween Party until they realize that someone has taken the candy for the party. They have just one day to get to the bottom of this candy heist or there won't be any candy for their party.