---
Jennifer Ortega
Jennifer lives in Calfornia where she is pursuing an acting career. In her spare time she enjoys reading, scuba diving, sailing and surfing.
She also enjoys cooking some of the South of the Border meals that her grandmother taught her how to make when she was still a small girl.
South of the Border Cookbook

A cookbook to bring a little south of the border flavor to your life.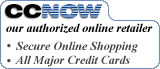 © DiskUs Publishing