---
Loretta Kemsley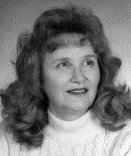 Loretta Kemsley is the president of Women Artists and Writers International, which publishes "Moondance: Celebrating Creative Women." http://www.moondance.org
Ms. Kemsley is an invited participant in several United Nations and World Bank discussion groups, including Global Knowledge Development, End Violence, UNIFEM, GenderTech and the Beijing Plus 5 policy workshops. Each of these is aimed at improving the plight of women worldwide. http://www.un.org/womenwatch/
Her short story, "When Hobos Have Reasons" won the American Kennel Club (AKC) Gazette 1999 Fiction contest, the short fiction category of the 1999 Dog Writers of America Association (DWAA) Annual Awards and the DWAA 1999 President's Award: "The Best of the Best." The plot of "When Hobos Have Reasons" was centered on domestic abuse.
http://www.akc.org or http://www.dwaa.org
Her past credits include editor-in-chief of "The Free Spirit" and "Minority Employment News." As a journalist, her investigative stories have won several awards.
In addition, she judges various writing contests and teaches online courses at the Center for Creative Growth, sponsored by Women Artists and Writers International and online writing workshops for Inkspot. Offline, she conducts writing workshops at conferences such as Women of Wisdom in Seattle, Washington. http://www.womenofwisdom.org
She was named "The Advantage Woman 1998," by The Business Woman's Advantage and was a judge in The Advantage Woman 1999 contest. http://www.womansadvantage.com/
You can write to Ms. Kemsley at LKemsley@moondance.org
Personal portfolio: http://www.moondance.org/lore/portfolio.htm
For information about WAWI: mailto:wawi@moondance.org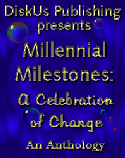 Download Add to Cart $4.50
© DiskUs Publishing