MAMA JACKSON'S SOUTHERN FRIED CHICKEN
Trudy Jackson
Visit Trudy's author page by clicking here
Ingredients
1 frying chicken,
3 teaspoons Lawry's Seasoned Salt
2 finely chopped garlic cloves
1 cup all purpose flour
1 cup vegetable oil
```````````````
Season chicken with all the seasonings.
Roll chicken in the flour until well covered. Shake off
excess flour. Sprinkle with additional seasoning.
Fry chicken in a frying pan until golden
brown. Cook a little longer for extra crispy chicken.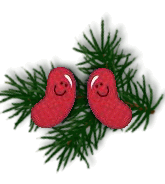 Microwave Rocky Road Fudge
Candi Michaels
Visit Candi's Author Page by clicking here
Ingredients
1 1/2 Cups sugar
2 cups miniature marshmallows
1 5-ounce can evaporated milk
1/4 cup margarine or butter
1 12-ounce package semisweet chocolate pieces
1 teaspoon vanilla extract
1 10 to 12-ounce can mixed nuts
```````````````````````
In a 2-quart glass measure, cook sugar, 1 cup marshmallows, milk, and margarine on High for 4 1/2 to 6 1/2 minutes until melted, stirring once during cookingtime. Stir then cook for another 1 1/2 minutes.
Stir in chocolate and vanilla until smooth. Fold in the nuts and remaining marshmallows.
Spread in foil-lined 8" by 8" baking pan.
Refrigerate until firm then cut.