---

2007 Recipes
Simple Pumpkin Pie

Janette Dixon

1 (6 ounce) package refrigerated pie crusts

1 (15 ounce) can pumpkin

1 (14 ounce) can sweetened condensed milk (not evaporated milk)

2 eggs

1 teaspoon ground cinnamon

1/4 teaspoon ground ginger

1/2 teaspoon ground nutmeg

1/4 teaspoon salt

Directions

Preheat oven to 425 degrees F.

With mixer, beat pumpkin, sweetened condensed milk, eggs, spices, and salt.

Pour into Pie Crust

Bake 15 minutes.

Reduce oven temperature to 350 degrees F; then bake an additional 35 to 40 minutes longer or until knife inserted 1 inch from crust comes out clean.

Cool for 2 hours for cold pie or 45 minutes for warm pie.

Serve with whipped cream if desired.

Refrigerate any leftovers.

*

Visit Janette's web page below

http://diskuspublishing.com/janettedixon.html

Candy Cane Cookies

INGREDIENTS:

1/2 cup butter 
1/2 cup shortening or butter flavored crisco
1 cup sifted confectioners sugar 
1 egg 
1 1/2 teaspoons almond flavoring 
1 teaspoon vanilla extract 
2 1/2 cups sifted all-purpose flour 
1 teaspoon salt 
1/2 teaspoon red food coloring


PREPARATION:

Preheat oven to 350 degrees F (180 degrees C)

Cream shortening and butter then mix in sugar, egg, almond and vanilla. In a separate bowl, mix the flour and salt and add to shortening mixture. Divide the dough in half.

Blend in the red food coloring into one half.

Roll 1 teaspoon of the red dough and 1 teaspoon of the white dough on a lightly floured board into 4 inch strips. Place the strips side by side. Press lightly together and twist. Curve top of the twisted rope down to look like the handle of a candy cane.

Make only one complete cookie at a time. If you try to shape the dough of one color first the rolls will become too dry to twist

Bake 9 minutes or until lightly browned. Remove while still warm. Sprinkle with 1/2 cup crushed peppermint stick candy and 1/2 cup sugar

Makes 2 dozen

This recipe is one of the recipes in Lorena and Shantel's cookie cookbook

Homemade Christmas Cookies

Download Add to Cart $5.50

A Christmas Cookie Cookbook that will delight your senses with mouth watering recipes.

CORN CASSEROLE

From Betty Jo Schuler

Note: Don't drain corn.

1 can whole kernel corn

1 can cream corn

1/2 stick butter

8 oz sour cream

2 eggs

1 box jiffy cornmeal mix

Mix all ingredients together.

Place in 9x12 baking dish.

Bake at 350 for 45 min.

Betty Jo Schuler

Love and Mistletoe-DiskUs Quick Pick

Visit Betty Jo's Page

http://diskuspublishing.com/bettyjoschuler.html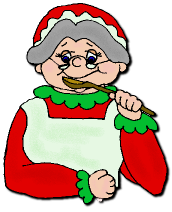 Quick Picks category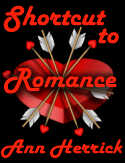 Shortcut To Romance
Print Add to Cart $7.22
Download Add to Cart $1.00
With a little help from a class assignment, a sudden detour, and Jane Austen, Emily finds an unexpected romance with a most unlikely prospect.
Food-Related EXCERPT:
Funny, I had no trouble making the actual card for Todd. It was turning out great. But I still hadn't thought of one word of text for it. Oh, well. I'd have all day Sunday. Assuming it stopped snowing and I got home where I'd have time to myself.
Finally, I was satisfied with my card. Just as I was admiring my work, Mrs. Blair announced, "Lunch time!"
Lucas must have been really concentrating on his card, because he jumped when his mother spoke. I noticed that he tucked the card away in a book and placed the book on a shelf. It was then I also noticed that the shelf was crammed with books, so many that they spilled out onto the floor. Funny, but I hadn't pictured the Blairs as book people
After a delicious lunch of home-made vegetable soup and home-made bread spread with home-made butter, Lucas turned to me and said, "I've got to head out to the barn and do some chores. Would you like to come along?"
"Sure," I said. I'd finished my valentine for Todd and couldn't think of anything else I could do at the moment anyway.
CARAWAY SWEET BREAD
3 cups sifted flour
4 teaspoons baking powder
½ teaspoon salt
1/3 cup butter
1 ¼ cups sugar
2 eggs
1 ¼ cups milk
2 tablespoons caraway seeds
2 teaspoons vanilla
Preheat oven to 350°. Cream butter and sugar until light and fluffy. Beat in eggs. Mix flour, baking powder and salt. Alternately beat in flour mixture and milk, until well blended. Add caraways seeds and vanilla. Pour into greased loaf pan and bake 1 hour and 20 minutes. Cool at least 10 minutes before removing from pan.
Shortcut to Romance, Quick Picks category
http://ann.herrick.home.att.net/mybooks.htm
© DiskUs Publishing