CHRISTMAS CANDY CANE COOKIES
Marilynn Mansfield's Favorite cookie recipe
1 cup Butter
1 cup Powdered sugar
1 Egg
1 tablespoon Peppermint extract
1 tablespoon Vanilla extract
2 1/2 cup All-purpose flour
1 tablespoon Salt
1/2 teaspoon Red food coloring
Mix together the butter, sugar, egg, and extracts thoroughly.
Stir in sifted flour and salt. Divide dough in half.
Blend red food coloring into one half of the dough. Cover the two pieces of dough and refrigerate for 4 hours.
Preheat oven to 375-degrees.
For each cookie, roll 1 teaspoon of dough from each half back and forth on lightly floured surface into 4" rope.
Place 1 red and 1 white rope side by side; press together lightly and twist.
Place on ungreased cookie sheet and curve down top of rope to form handle of the candy cane.
Bake 9 minutes. checking frequently as they have a tendency to brown quickly.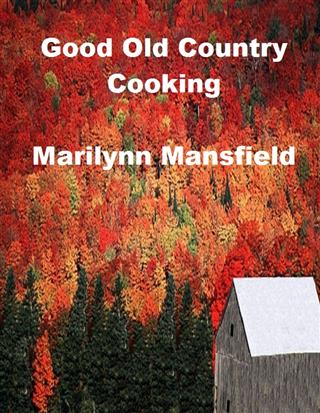 Download Add to Cart $4.50
Country cooking at its finest. Learn tips and tricks to great country cooking and try out some of these great recipes.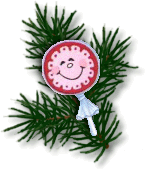 Krista's Pistachio Christmas Cake
~
1 package white Duncan Hines cake mix
3 eggs
1 cup Wesson oil
1 cup 7-Up
2 oz. chopped walnut tidbits
2 packages Royal Pistachio pudding mix
~
Mix cake and 1 package of pudding together. Bake in bundt pan at 350 degrees for 40 to 45 minutes, don't overbake. Cool cake before tipping upside down.
~
FROSTING:
1 package pistachio pudding
1/2 pint whipping cream
1 cup milk
Mix together and frost cake. Add cut red and green cherries to make wreaths on top of cake.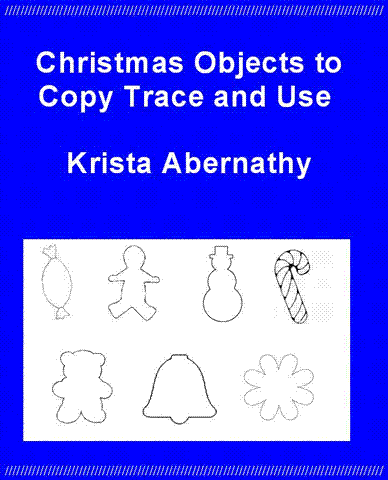 Christmas Objects to Copy, Trace and Use
Download Add to Cart $2.50
Just in time for the holidays. 
A book full of Christmas objects 
that you can use with 
your craft designs.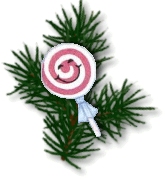 CHRISTMAS EGGNOG
A Christmas favorite of Dennis Vance
Makes Approximately 20 cups
~
6 large Eggs, separated (keep whites)
1 cup Sugar
1 cup Light rum
1/2 cup Brandy
6 cups Milk
3 cups Whipping cream
Nutmeg for garnish
-
In a large bowl beat the egg yolks with an electric mixer at high speed until its thick and light. Slowly beat in the sugar. Beat in the rum and brandy at medium speed. Refrigerate for at least an hour. Stirring occasionally. The colder the better.
In a large bowl beat the egg whites until stiff and set aside.
At medium speed beat milk into the egg yolk mixture. Put mixture in a large punch bowl.
Whip cream until tips curl over (soft peaks)
With rubber spatula fold in egg whites and whipped cream.
Sprinkle with nutmeg.
Drink and be Merry
-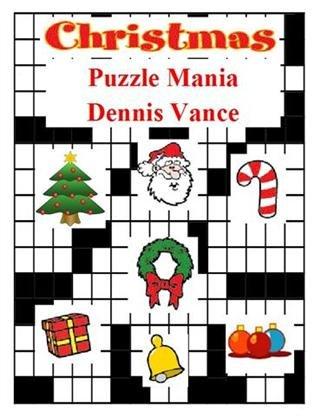 Download Add to Cart $4.50
Wonderful and festive Christmas Puzzles from Puzzle Master Dennis Vance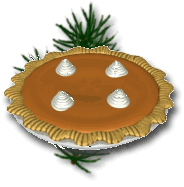 Janette Dixon's Old Fashioned Pumpkin Pie Recipe
~
Ingredients
2 cups of pumpkin purée
1 1/2 cup heavy cream or 1 12 oz. can of evaporated milk
1/2 cup packed dark brown sugar
1/3 cup white sugar
1/2 teaspoon salt
2 eggs plus the yolk of a third egg
2 teaspoons of cinnamon
1 teaspoon ground ginger
1/4 teaspoon ground nutmeg
1/4 teaspoon ground cloves
1/4 teaspoon ground cardamon
1/2 teaspoon of lemon zest
1 pie crust
Preheat oven to 425°F.
Mix sugars, salt, and spices, and lemon zest in a large bowl. Beat the eggs and add to the bowl. Stir in the pumpkin purée. Stir in cream. Whisk all together until well incorporated.
Pour into pie shell and bake at 425°F for 15 minutes. After 15 minutes reduce the temperature to 350°F. Bake 40-50 minutes, or until a knife inserted near the center comes out clean.
Cool on a wire rack for 2 hours.
Serve with whipped cream.
Serves 8.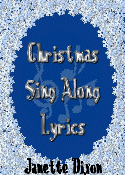 Download Add to Cart $4.50
Lyrics to all your 
favorite Christmas songs.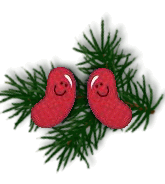 Beth Atkins Pumpkin Bread
~
Ingredients
1 (15 ounce) can pumpkin puree
4 eggs
1 cup vegetable oil
2/3 cup water
3 cups white sugar
3 1/2 cups all-purpose flour
2 teaspoons baking soda
1 1/2 teaspoons salt
1 teaspoon ground cinnamon
1 teaspoon ground nutmeg
1/2 teaspoon ground cloves
1/4 teaspoon ground ginger
Preheat oven to 350 degrees F Grease and flour three 7x3 inch loaf pans.
In a large bowl, mix together pumpkin puree, eggs, oil, water and sugar until well blended. In a separate bowl, whisk together the flour, baking soda, salt, cinnamon, nutmeg, cloves and ginger. Stir the dry ingredients into the pumpkin mixture until just blended. Pour into the prepared pans.
Bake for about 50 minutes in the preheated oven. Loaves are done when toothpick inserted in center comes out clean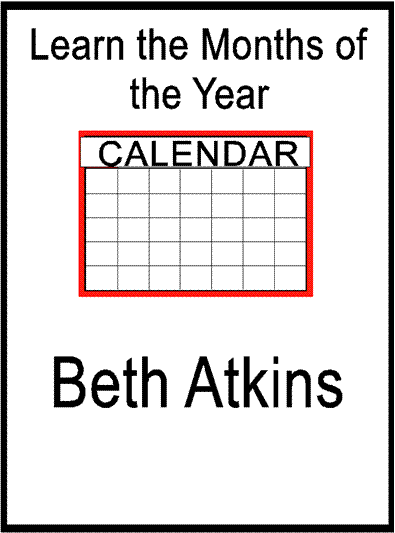 Print Add to Cart $5.50
Download Add to Cart $2.50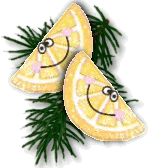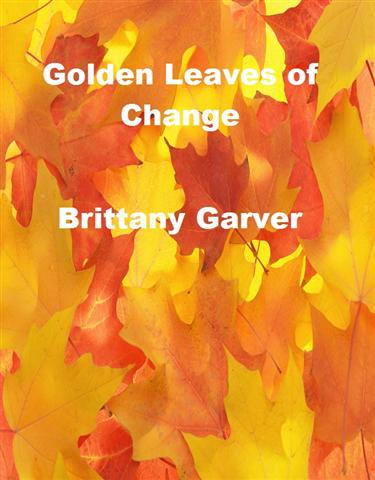 Download Add to Cart $1.00
Golden Leaves of Change was Mary Nelson's idea. Her Non-Profit Organization helped older adults be able to keep their homes during times of hardships. But Martin Compton had different ideas. Not only had he stolen her heart in a whirlwind romance but his corporation also needed the land of one of her clients. Mary knew she had a fight on her hands but could she win and also keep her heart from breaking?
DOUBLE CHOCOLATE CHIP COOKIES
From Danielle Unser
~
2/3 c Butter
1 c Sugar
1 Egg
1 t Vanilla
1/2 c Unsweetened Cocoa Powder
1/2 c Buttermilk -- --or -- water
1 3/4 c All-Purpose Flour
1/2 ts Baking Soda
1/2 ts Salt
1 c Semisweet Chocolate Chips
~
Cream butter, sugar, egg and vanilla until well blended. Combine cocoa and buttermilk (or water) in a separate bowl until smooth. Add to creamed mixture. Add flour, baking soda and salt, beating just until blended. Stir in chocolate chips. Drop dough by teaspoonfuls onto ungreased cookie sheet. Bake at 350 F for 8-10 minutes or until centers are almost set. Remove from cookie sheet while hot.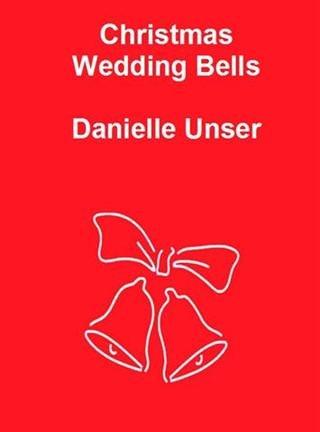 Christmas Wedding Bells
Download Add to Cart $1.00
Karen was planning a beautiful December Wedding for the worst Bridezilla she had ever seen, changing the wedding plans at least three times a day, then a freak snowstorm hits and Karen has to change those Wedding plans once again.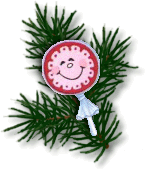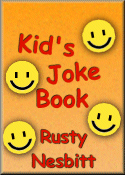 Print Add to Cart 6.00
Download Add to Cart $2.00
A joke book that kids 
of any age can enjoy.  
Fun clean jokes for 
everyone