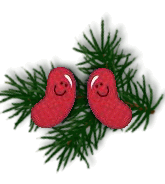 Justin Bradford's
Holiday Eggnog
Ingredients Needed:
4 Egg Yolks
1/2 Cup of Sugar
2 Cups of Milk
1 Cup of Heavy Cream
1/4 tsp of Allspice
1/2 tsp of Nutmeg
1/2 tsp of Cinnamon
Add your egg yolks and sugar to a mixer. Whip it up good until the mixture turns a light yellow color.
In a small saucepan add the egg mixture to the milk, heavy cream, allspice, nutmeg, and cinnamon.
Heat it up to just boiling and remove it from the heat. Pour a half a cup of the hot milk into the egg mixture, whisking constantly. Add the hot egg mixture back into the rest of your milk mixture, continuing to whisk constantly.
Put the mixture back on medium low heat and cook, stirring often, until it thickens.
Pour it in a container and put it in the fridge to cool completely.
For an added treat add chocolate syrup and bourbon.
Enjoy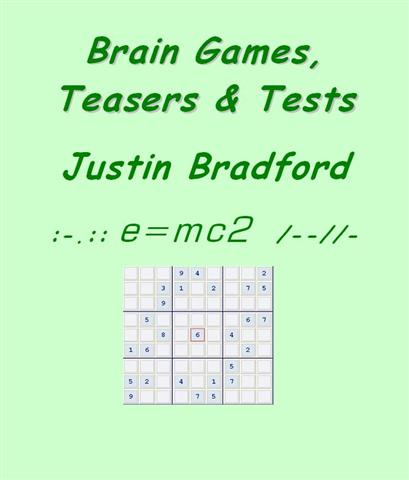 Brain Games, Teasers & Tests
Justin Bradford
Want to keep your brain
alert and your memory sharp?
This book is sure to help.
Download Add to Cart $13.98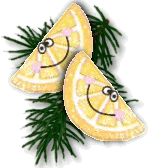 Christmas wouldn't be the same in our house without traditional English Christmas mince pies. I make them as gifts for neighbours and friends, and as a "thank you" gift to our obliging rural Postie, so I usually land up having to at least double the following recipe.
Laraine Barker's
SWEET SHORT PASTRY
1 lb butter
8 oz sugar
1 egg
3 TB cold water
1 lb 8 oz flour
1 tsp baking powder
~
In a large bowl soften butter, add sugar, and beat until it's thick and creamy. Add egg and beat again. Add water and beat in. Sift flour and baking powder and blend into the creamed mixture. (You can continue using your cake mixer for this.) Depending on the day and the size of the egg, more or less flour will be needed, but enough is added when the dough forms a smooth ball. Divide it into four. Weigh before wrapping and placing in the freezer. Each one should weigh 14 oz. When wanted, thaw and knead smooth before rolling and cutting out with fluted cutters. Cook at about 400°F (200°C) (or lower if using a fan oven) for about 10 minutes if you want to reheat them later, or until they are well browned if you want to serve them straight away. Will make about 4 dozen good-sized lidded mince pies at Christmas. Be generous with the filling. You can pack it in quite firmly because the fruit mince recipe below is more than enough for 4 dozen pies. I use fluted cookie cutters measuring about 7.5cm (3 inches) for the bottoms and 6.5cm (2.5 inches) for the tops.
FRUIT MINCE FILLING:
2 oz walnuts
1 lb 8 oz currants
4 oz raisins
1 tsp each cinnamon, nutmeg and mixed spice, or to taste
1 tsp salt
4 oz melted butter
1 cup grated apple, preferably cooking (1 large apple is usually enough)
6 oz dried apricots
2-3 oz crystallised peel
Half cup sugar (preferably a dark brown one, but white is fine)
Half cup sherry (or brandy)
Juice and grated rind of 1 lemon
Put walnuts, apricots, raisins and peel through mincer, with half of the currants, using a coarse knife, or use a food processor. If you are using a food processor, it's probably best to do the apricots on their own. Add rest of ingredients and mix well. Leave the mixture in the bowl for several hours, stirring often, then pack in clean dry jars, cover and store in a cool place.
Makes about 3.5 lb mincemeat. Feel free to juggle with the ingredients. If you don't have enough of one ingredient it probably won't matter. Also, there's no way you can grate the rind of a lemon. If you don't have a zest remover, use one of those vegetable peelers with a swinging blade to remove the rind. Use light pressure so that you don't get any of the white pith. Chop the strips of rind as you would parsley.
*** Short Story Fantasy Award
Print Add to Cart $10.71
Download Add to Cart $3.50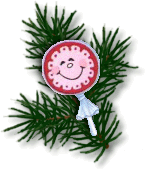 Janette Dixon's Slow Cooker Cranberry Sauce
Ingredients
1/2 cup orange juice
1/2 cup water
1/2 cup brown sugar
1/2 cup white sugar
1/4 teaspoon ground cinnamon
1 (12 ounce) package fresh cranberries
Directions
Combine orange juice, water, brown sugar, white sugar, and cinnamon in a 2 quart crock pot or larger then
stir in cranberries. Cook on High for 3 hours, stirring once each hour.
Remove the lid and stir well. Cook on High until sauce has thickened and most cranberries have popped, about 45 more minutes.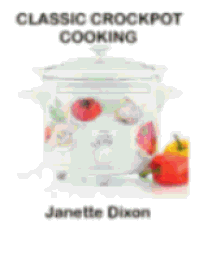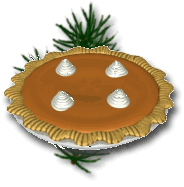 Betty Jo Schuler's
HOLIDAY PUMPKIN BARS
CRUST
1 box of yellow cake mix (minus 1 cup)
½ C. margarine (melted)
1 egg
FILLING
14 oz. Pumpkin pie mix (I use Libby's.)
2 eggs
2/3 C. milk
TOPPING
1 C. Yellow cake mix
¼ C. sugar
1 tsp. Cinnamon
¼ C. margarine
Mix crust. Press into (13x9 inch) pan. Mix filling.
Pour over crust. Mix topping and sprinkle over filling.
Bake 350 degrees for 50 minutes or until set
Cool and cut into squares. Enjoy!
Love And Mistletoe
Betty Jo Schuler
Download Add to Cart $1.00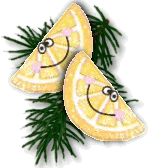 FESTIVE SWEET POTATOES IN ORANGE SHELLS
Betty Jo Schuler
My cousin is an amazing hostess who entertains lavishly and these sweet potato cups—as attractive as they are delicious—are always a part of her holiday meals..
3 lb. sweet potatoes, cooked and mashed (about 6 C.)
2 eggs
¾ C. brown sugar
½ C. melted butter
½ tsp. cinnamon
1 tsp. salt
1 C pecans, finely ground
Fresh orange juice (up to 1 C.)
8 large orange shells
Miniature marshmallows
~~~
Combine first 7 ingredients, beating well.
Add orange juice until the mixture is desired consistency.
Fill orange shells with sweet potato mixture and refrigerate
until ready to use. Bake at 375 degrees for 20 minutes,
or until heated through. Place marshmallows on top
and place under broiler until nicely browned.
Makes 8 individual servings.
Betty Jo Schuler
GRACIE'S HOLIDAY HERO
Published by Writers Exchange
http://www.amazon.com/Gracies-Holiday-Hero

Candi Michaels Candy Cane Cookies
Ingredients
1/2 tube refrigerated sugar cookie dough, softened
2 tablespoons all-purpose flour
1/2 teaspoon peppermint extract
1/2 teaspoon red food coloring
Directions
In a large bowl, beat the cookie dough, flour and extract until it's smooth. Divide the dough in half; mix food coloring into one portion.
Shape 1 teaspoon of white dough into a 6-in. rope. Shape 1 teaspoon of red dough into a 6-in. rope. Place ropes side by side; press together lightly and twist.
Place on an ungreased baking sheet; curve top of cookie to form handle of candy cane. Repeat with all the remaining dough, placing cookies about 2 in. apart on baking sheets.
Bake at 350° for 8-10 minutes or until set. Cool for 2 minutes before carefully removing to wire racks. Yield: 3 dozen.
Download Add to Cart $1.00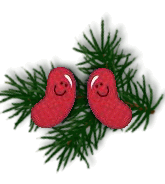 Darnell Hall's Holiday Eggnog
Ingredients
2 cups granulated sugar
4 cups half-and-half
1 1/4 cups whole milk
6 egg yolks, lightly beaten
1 1/4 cups Bourbon, divided
2 cups whipping cream, whipped
1/8 teaspoon fresh nutmeg, grated (optional)
Directions
Combine the first four ingredients in a saucepan and cook over medium-low heat, stirring constantly until mixture reaches 160:.
Stir in 3/4 cup bourbon.
Cool then cover and chill.
Combine chilled mixture and remaining 1/2 cup bourbon in a punch bowl.
Gently stir in whipped cream and sprinkle with nutmeg
Download Add to Cart $9.50
A complete grilling guide, just in time for summer.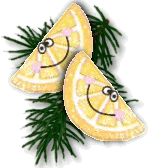 Hot Apple Cider from Lynda Peterson's kitchen
Ingredients
1 gallon apple cider
4 cinnamon sticks
2 navel oranges, sliced down the middle
10 whole cloves
Directions
In a large pan add the apple cider
add 2 cinnamon sticks (More to taste)
add the navel orange slices
add 5 whole cloves (More or less to taste)
Bring just to boil then simmer for 10 minutes.
Pouir through a strainer and enjoy warm or hot.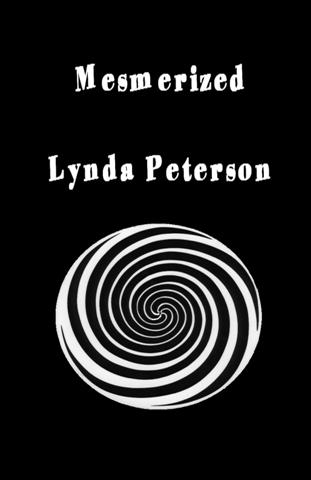 Download Add to Cart $1.00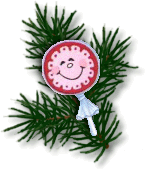 Mia Lawson's Garlic Mashed Potatoes
Ingredients
Potatoes washed and unpeeled cut into chunks
Approximately 1/3 to 1/2 cup warm milk or cream
Approximately 1/4 cup butter
Salt and freshly ground white pepper (may substitute black)
Garlic Powder
Directions
Boil the potato chunks in a large pan of lightly salted water. When they are soft enough to mash, drain them thoroughly and mash with a potato masher (for chunkier potatoes) or use an electric mixer (for smoother potatoes)
With a wooden spoon, beat in the warm milk or cream and butter and season with salt, pepper and some garlic powder to taste.
This is the perfect addition to any meal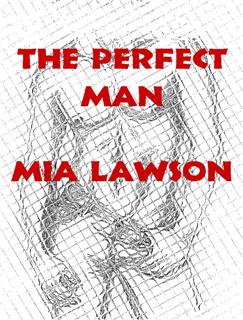 Download Add to Cart $1.00