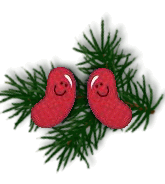 Easy Old Fashioned Brown Sugar Fudge
Janette Dixon
Ingredients:
2 cups brown sugar
1 cup granulated sugar
1 cup evaporated milk
1/2 cup butter
1 teaspoon vanilla
1 cup chopped pecans or walnuts
Preparation:
Combine the sugars, milk, and butter. Cook, stirring occasionally, to soft-ball stage, or to 238° on a candy thermometer. Add the vanilla and let cool to lukewarm. Beat with wooden spoon until mixture loses its gloss; stir in the nuts. Pour fudge into a buttered 8-inch pan or pie plate.
Cool brown sugar fudge until firm then cut into squares. For a fun twist if you have used a round pan, using a sharp knife cut the fudge pie in half first then make small pie wedges.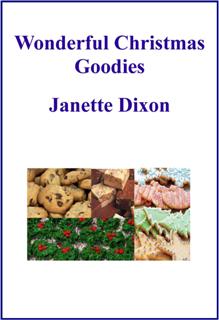 Wonderful Christmas Goodies (cookbook)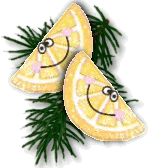 Crock Pot Beef and Noodles
Corine Jamison
Ingredients
2 lbs. stew meat
2 cans beef broth (14.5 oz.)
2 cups water
1 T. minced garlic
1/2 t. onion powder
1/2 t. salt
1/2 t. pepper
16 oz. package. egg noodles (goes in the crock pot the last 30-45 minutes)
Directions
Place the stew meat in crock pot and cover with the beef broth and water. Add the garlic, onion powder, salt, and pepper. Cook on HIGH for 4 hours or on LOW for 8 hours. During the last 30-45 minutes of cooking, add the egg noodles.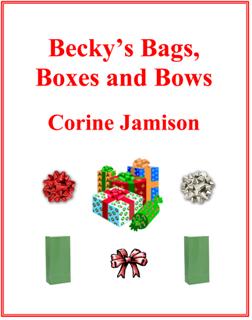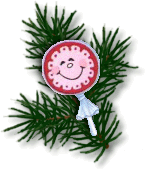 Creamy Scalloped Potatoes
Mindy Oliver
Ingredients
2 1/2 pounds potatoes
1/4 cup butter
1/4 cup chopped onion
2 tablespoons all purpose flour
1 teaspoon salt
1 1/2 cups 2% milk
1 cup Sour Cream
1 1/2 cups shredded Romano cheese
1/8 teaspoon paprika
Directions
Butter a 2 quart (11x7-inch) baking dish and set aside. Slice the scrubbed potatoes to 1/8 inch thick circles. Place the potatoes in a large saucepan and add water to cover the potatoes by 1 inch. Cook until tender and then cool slightly. Heat the oven to 350 degrees. In a 2 1/2-quart saucepan, melt the butter over a medium heat. Add the onion and cook for 1 minute. Stir in flour and salt. Cook until the mixture bubbles. Gradually add in the milk while stirring and cook until the mixture boils. Reduce the heat to low. Stir in sour cream and cheese. Cook on low until cheese is melted, stirring constantly. Layer half of potatoes in the baking dish. Pour half the sauce over the potatoes. Repeat with the remaining potatoes and sauce. Sprinkle the potatoes with paprika and bake for 30 to 35 minutes or until bubbly and the top starts to brown.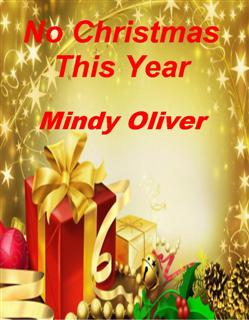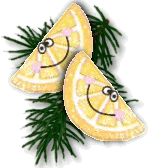 Linda Delk's Delicious Candied Yams
Ingredients:
1 can yams (40 ounce)
1 cup brown sugar (packed)
2 teaspoons butter
2 cups miniature marshmallows
Directions:
Pour can of Yams in a oven safe casserole dish.
Pour out half of the liquid.
Sprinkle yams with brown sugar and mix well.
Pat butter on top.
Place in preheated 350' oven for 30-35 minutes.
When yams are done place marshmallows on top and let cook 5 more minutes.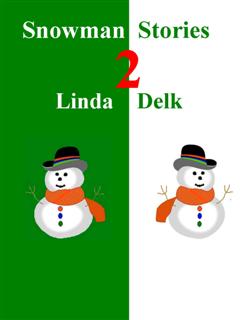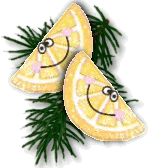 Microwave Maple Fudge
Barbara Richardson
Ingredients
1 16 ounce package confectioners' sugar
3 tablespoons milk
1 tablespoon maple extract
1/2 cup butter
3/4 cup chopped walnuts
Directions
Line a baking dish with plastic wrap.
Sift the confectioners' sugar into a large, microwave safe bowl. Add milk, maple extract, and butter to the bowl, and do not stir.
Heat in microwave on full power for 3 minutes.
Stir the walnuts into the fudge mixture until the fudge begins to thicken; pour into the lined baking dish. Smooth the top of the fudge with a spatula or large spoon. Refrigerate until firm, about 15 minutes. Remove the fudge from the pan using the plastic wrap as a handle. Cut into small squares and store in an airtight container.
Makes 64 1x1 inch pieces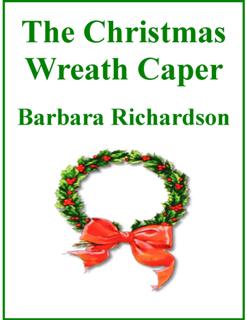 Fast and Easy Party Punch
Carl Jones
Ingredients
8 cups cold water
1 can (12 ounces) frozen lemonade concentrate, thawed plus 3/4 cup thawed lemonade concentrate
2 liters chilled ginger ale
1 liter chilled cherry lemon-lime soda
Ice
Directions
In a large punch bowl, combine the water and lemonade concentrate. Stir in the ginger ale and soda. Add ice to punch bowl or serve ice separately. Serve immediately. Makes about 5-1/2 quarts
Carl Jones