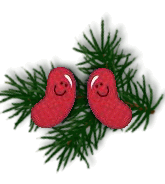 Janette Dixon's Delicious Cheesy Roasted Cauliflower
Ingredients
8 cups cauliflower florets
1 cut up red onion ¼ inch slices
1/4 cup lemon juice
2 Tbsp. olive oil
1/4 tsp. black pepper
1/4 cup Sour Cream
1-1/2 cups Finely Shredded Cheddar Cheese
Preheat oven to 450ºF.
Combine first 5 ingredients; spread onto foil-covered baking sheet.
Bake 40 min., stirring after 20 min.
Add sour cream to vegetable mixture; mix well. Top with cheese; bake additional 5 min. or until melted.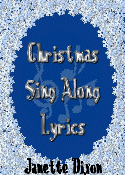 Download Add to Cart $4.50
Lyrics to all your 
favorite Christmas songs.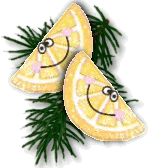 Kim Faith's Old Fashioned Fudge made with brown sugar
Ingredients
2 cups brown sugar
1 cup granulate3d sugar
1 cup evaporated milk
1/2 cup butter
1 tsp vanilla
1 cup chopped pecans or walnuts
Combine sugars, milk and butter. Cook stirring occasionally, to soft ball stage, or 238 degrees on a candy thermometer. Add vanilla and let cool to lukewarm. Beat with wooden spoon until mixture loses its gloss; stir in nuts. Pour into a buttered 8 inch pan or pie plate.
Cool until firm and cut into squares.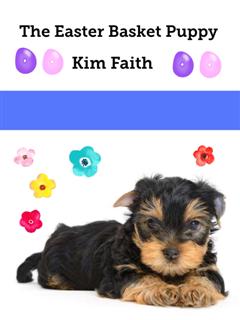 Download Add to Cart $2.50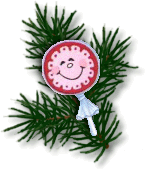 Nola Bennett's Easy Candied Yams
Ingredients
1(40)oz can of yams
1 cup brown sugar
2 teaspoons butter
Raisins (opt)
2 cups minature marshmallows (opt)
Directions
Pour the can of yams in a casserole dish (pour out half of the liquid)
Sprinkle yams with brown sugar and raisins and mix well.
Pat butter on top.
Place in preheated oven at 350 for 30-35 minutes
If you choose to use the marshmallows wait until done and nplace marshmallows on top and let cook 5 minutes more.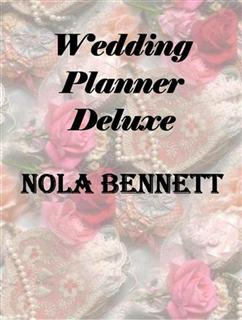 Wedding Planner Deluxe
Nola Bennett
Download Add to Cart $24.99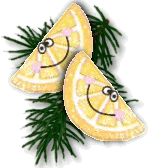 Rusty Nesbitt's Easy and fast Peanut Butter Fudge
Ingredients
2 cups sugar
1/2 cup milk
3/4 cup peanut butter
1 tsp vanilla
nuts (optional)
Prepare 1 or 2 dishes by spreading softened butter or margarine over the entire dish so fudge won't stick.
Boil sugar and milk for 2 1/2 minutes ot until soft ball stage
When mixture has reached soft ball stage remove from heat.
Quickly add the peanut butter, vanilla and nuts (if desired) and stir until mixed. spread out on prepared dishes and let cool.
ENJOY!!!!
Tip Using a sharp knife cut the fudge before it is completely cooled.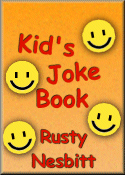 Download Add to Cart $2.00
A joke book that kids 
of any age can enjoy.  
Fun clean jokes for 
everyone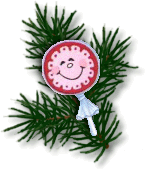 Barbara Richardson's Apple Crisp (made with white cake mix)
Ingredients
6 apples peeled, cored and sliced
1 cup water
1 (18.25 oz. box of white cake mix)
1 cup packed brown sugar
1 tsp ground cinnamon
1/2 cup melted butter
Directions
Preheat oven to 350 dregrees F
Lightly grease a 9x13 inch baking dish
Arrange apples in an even layer on bottom of dish.
Pour water over apples
In a medium bowl mix together cake mix, brown sugar and cinnamon.
Stir in melted butter until ingredients are thoroughly blended; mixture will be crumbly.
Sprinkle mixture over apples.
Bake in preheated oven for 50 to 55 minutes.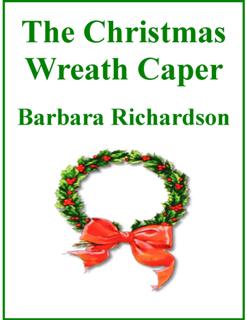 Download Add to Cart $2.50