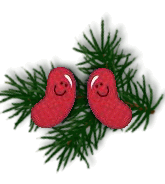 Janette Dixon's
FRIED CINNAMON APPLE RINGS
4 large apples
1 cup flour
1/4 teaspoon baking powder
2 tablespoons sugar
1/4 teaspoon salt
1/8 teaspoon cinnamon
1 large egg, beaten
1 cup buttermilk vegetable oil for frying
For the cinnamon sugar topping
1/3 cup sugar
2 teaspoons cinnamon
Instructions:
In a large bowl, combine the flour, baking powder, sugar, salt and 1/8 teaspoon cinnamon. Set aside. In a small bowl combine the egg and buttermilk. In a third dish, make your cinnamon-sugar topping by combining the 1/3 cup sugar and 2 teaspoons cinnamon. Set that aside too. Next, slice the apples into 1/4 inch thick slices, and use circle biscuit cutters in graduated sizes to make rings out of each slice. Discard the center circles containing the apple core. Heat the oil in a frying pan over medium heat to 350°F. Combine the contents of the first and second dishes as the oil warms up. This will be your batter. Dip the apple rings in and out of the batter one at a time, removing any dripping excess by tapping the rings against the side of the bowl. Fry the rings in small batches, turning them to ensure browning on both sides. Once the rings are golden and crispy, transfer them to a plate lined with paper towel for a few seconds. Quickly transfer the apple rings, one by one, into the cinnamon-sugar mixture and coat evenly. Transfer to a wire rack and serve warm. Notes Apples can go a long way in the recipe, so if you don't get to all 4 apples, don't worry. Make as much or as little as you like.

Print Add to Cart $10.68
Download Add to Cart $5.50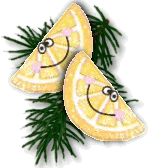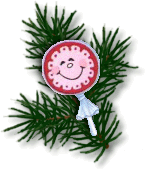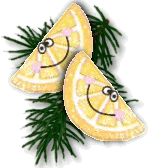 Ruth Solomin's Cream Cheese Mints
4 ounces cream cheese, room temperature
exactly 1/2 teaspoon peppermint or spearmint extract
3 cups powdered sugar
Beat the cream cheese with a mixer until smooth, add the extract and some of the powdered sugar and mix until combined well. Then add the remaining sugar and mix until well combined. Shape into 1/2" balls and place them on a parchment lined cookie sheet. Press flat with a fork and then chill until ready to serve. Store in the refrigerator in an airtight container for up to two weeks or freeze for up to two months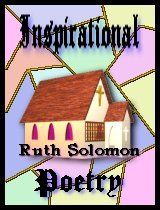 Inspirational Poetry
Print Add to Cart $5.00
Download Add to Cart $1.50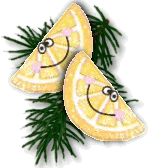 Diane Little's Easy Homemade Apple Fritters
1 cup all purpose flour
1/4 cup sugar
3/4 teaspoon salt
1 1/2 teaspoons baking powder
1 teaspoon cinnamon
1/3 cup milk
1 egg
1 cup chopped apple
Glaze:
•2 cups powdered sugar
•1 1/2 tablespoons milk
Combine flour, sugar, salt, baking powder, cinnamon. Stir in milk and egg until just combined. Fold in apple. Pour oil into skillet so that it is approximately 1 1/2 deep. Heat oil on high. Oil is ready when a little dough thrown in floats to top. Carefully add dough to oil in heaping teaspoons. Cook until brown, about 2 minutes, then flip. Cook another 1-2 minutes, until both sides are browned. Transfer briefly to paper towels to absorb excess oil, then transfer to cooling rack. Make glaze by stirring milk and powdered sugar together in a small bowl. Drizzle over apple fritters. Wait approximately 3 minutes for glaze to harden, then flip fritters and drizzle glaze over the other side. Best served warm. ?

A Gift From Sam
Diane Little
Download Add to Cart $2.50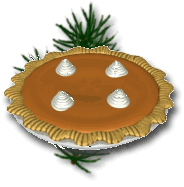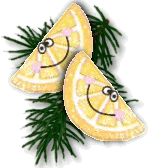 Jean McDavid's Candied Yams Recipe Serving Size
Ingredients for Candied Yams Recipe
To make this easy holiday meal side dish, you could use real yams or sweet potatoes, but if you are crunched for time you can used canned yams or canned sweet potatoes.
two cans of sweet potatoes
one cup of packed brown sugar
half a teaspoon of cinnamon
half a cup of butter
three cups of mini marshmallows
Making the Candied Yams Recipe
Spray the bottom of a large casserole dish with non-stick spray.
Open the cans of sweet potatoes spread the potatoes on the bottom of the dish.
TIP: Drain the water from the sweet potatoes before adding the to the baking dish.
Make sure the potatoes are spread out with even thickness, like you are making a cake or brownies.
Next, cut the butter into small cubes or squares. Place the butter across the top of the potatoes.
Sprinkle the cinnamon evenly over the butter.
Next, sprinkle the entire pan with the brown sugar.
Place the marshmallows on top of the brown sugar.
Cover the pan with aluminum foil. Bake for approximately 25 minutes.
Tip: Cover a large piece of aluminum foil with non-stick spray, to keep the melted marshmallow from sticking to the foil.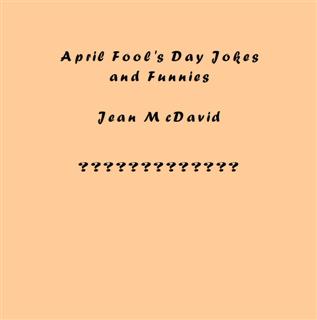 April Fool's Day Jokes and Funnies
Download Add to Cart $4.50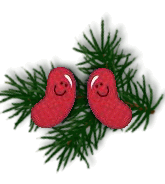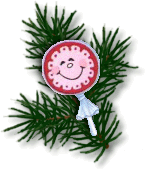 Maybalene Carter's Homemade King Hawaiian Rolls
Ingredients
•6 cups all-purpose flour, plus an additional 1/2 cup flour, divided
•3 eggs
•2 cups pineapple juice, room temperature
•3/4 cup sugar
•1 teaspoon vanilla
•2 (1/4 ounce) envelopes yeast
•1/2 cup (8 tablespoons) butter, melted
Instructions
1.In a small bowl, beat your 3 eggs. Add the 2 cups pineapple juice, sugar, vanilla, and melted butter.
2.Measure 3 cups of the flour into a large bowl. Stir in your egg mixture until well-combined. Sprinkle in the yeast packets, one at a time, mixing well.
3.Add the remaining 3 cups of flour and mix well. If it becomes to difficult to stir with a wooden spoon, just use your hands! Make sure all of the flour is well incorporated—the dough should be tacky to the touch but not overly sticky. If it appears too wet, sprinkle in a bit of extra flour, just a tablespoon or so at a time. Cover your bowl with a clean kitchen towel and set it in a warm place to rise for 1 hour.
4.Remove your dough from the bowl and knead in an additional ½ cup of flour. I kneaded mine 10 to 15 times, making sure the flour was well incorporated. Form the dough into rolls, and/or loaf. Place in buttered pans. Cover and place in warm place to rise for an additional hour, or until the dough doubles in size.
Bake at 350 degrees for 25 to 30 minutes, or until golden brown. Brush tops with melted butter, and serve warm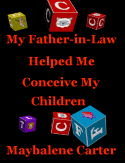 Helped Me Conceive My Children
Add to Cart $1.00