---
Welcome to DiskUs Publishing's
Winter Wonderland!
Prizes...books...games...tips...hints...fun...it's all here and it's all free!
Winter Wonderland is dedicated to Leta Nolan Childers who created it in December 2000.
We make the most heavenly sounds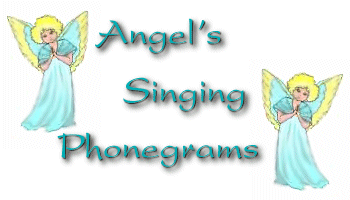 Send a Singing Phonegram for a most unique gift.
Angel's Singing Phonegram
(U.S. Phone Numbers Only)
Welcome to DiskUs Publishing's Winter Wonderland.
Have you been Nice or Naughty???
(Click on the gauge and Melvin the Elf will tell you how you rate on Santa's naughty or nice list!)
Order your favorite DiskUs Book here!

© All Rights Reserved DiskUs Publishing™